Why Import Warehouses and Fulfillment Centers Choose Steel Buildings
Steel warehouses and distribution centers cover the U.S. today.  In fact, prefabricated steel warehouses play a pivotal role in product dispersing.
Defining the Warehousing Market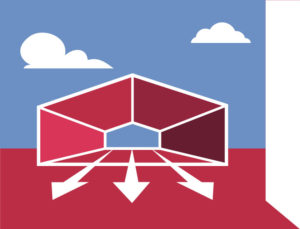 In recent years, two things have radically changed warehouse operations: rising imports and expanding e-commerce.
In 2018, the U.S. imported $3.1 trillion of foreign goods.
According to the U.S. Department of Commerce, e-commerce sales in 2018 topped $513.6 billion. That's a 14.2% increase over the previous year.
The explosion of the online market has traditional "brick and mortar" businesses scrambling to convert to online sales. Consequently, online fulfillment centers are also on the rise.
The average size of a distribution centers today is 475,000 sq. ft. However, that number is somewhat skewed, since mega-warehouses may top one million sq. ft.  The median size of distribution centers is just over 176,000 sq. ft.
Still, 37% of warehouse buildings contain less than 25,000 sq. ft.
Defining the Warehousing Players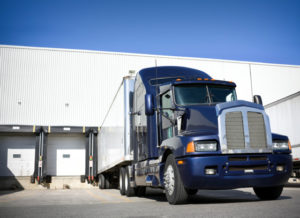 Overall, 10,000 commercial businesses join in the ebb and flow of American goods today.  The major types of warehousing include:
Distribution Centers:  Regionally placed distribution centers take in manufactured products.  They then quickly redistribute goods to their retail stores.  Walmart, Dollar General, and other big-box stores use distribution centers.
Import Warehouses:  Foreign products shipped to the U.S. generally go to import warehouses for processing.  From here, the goods ship directly to distribution centers for dispersal.
Fulfillment Centers:  Online businesses operate through fulfillment centers.  These operations ship directly to the customer's door.  Online industry giants like Amazon and Overstock use massive fulfillment facilities.  However, smaller online companies operate from more compact fulfillment centers.
Relief Warehouses:  Humanitarian relief efforts swiftly disperse basic needs like water, food, and clothing after natural disasters.  By staging goods strategically across the country, relief entities move emergency supplies quickly to hard-hit areas.  The Red Cross, FEMA, and other relief agencies sustain such storage facilities.
Why Prefabricated Steel Warehouses and Distribution Centers Dominate the Market
So why are practically all warehouse operations framed with steel?  Because prefabricated steel warehouses and distribution centers deliver these benefits:
Lower Costs:  Pre-engineering and factory-made framing make steel building kits the most cost-effective way to build.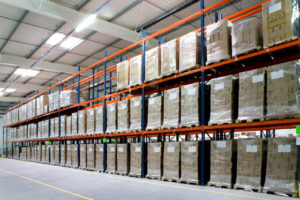 Speedy Construction:  Pre-engineered metal buildings erect quickly, slashing construction time by 33%.
Open Space:  In warehousing, maneuverability is everything.  Steel provides unencumbered floor space.  Pre-engineered metal buildings clear span up to 300' wide.  Metal warehouse building kits allow widths up to 480' with minimal interior columns.
Soaring Ceilings:  Prefab steel warehouses and distribution centers may tower 40' or more in height.  Consequently, owners can maximize usable space by adding mezzanine floors.
Unrestricted Length:  There is absolutely no limit to a steel building's length.
Massive Openings:  Steel's astonishing strength permits extremely huge door openings.
Easy Customization:  Steel buildings are incredible versatile.  For example, exteriors may include colorful steel panels, glass, brick, stone, tilt-up concrete, EIFS, or stucco.
Economical Operations:  Easy-care steel buildings require little maintenance.  Moreover, the fire-resistant qualities of commercial-grade steel earn sizable insurance discounts.  With high-quality insulation packages, climate controlled warehouse buildings save 50% on heating and cooling.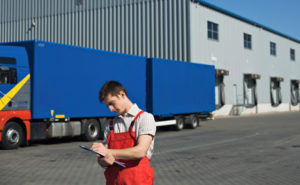 Increased Safety:  Steel buildings stand up to Mother Nature's savage fury better than other buildings.  In addition, inorganic steel will never outgas, mold, or attract termites.
Conclusion
No other building system comes close to the benefits pre-engineered steel buildings deliver to warehousing.
Building Warehouses with RHINO
Call RHINO for expert advice on prefabricated steel warehouses and distribution centers.  Whether you require 2,000 sq. ft. or 2 million sq. ft., we supply the metal warehouse building kits to make your operation efficient and successful.
Call RHINO today, at 940.383.9566 for more information. Ask for a quote on your next commercial or industrial distribution center construction project.
(Updated 5-22-2019.  Originally published 3-13-2018.)