Cancelled Building Special
 
---
Cancelled Building For Sale – Available for Immediate Delivery
200x225x20
1:12 Roof Pitch
Old Town Gray Wall Panels and Polar White Trim
Galvalume Roof
2 Rows of Interior Columns: Spacing is 67'/66'/67'
Gutters and Downspouts Included (Polar White)
(7) 3070 Solid Walk Door (Polar White)
(1) 12×14 Framed Opening w/ Cover Trim
MIBC 15 // 115mph Exposure C
20psf Ground Snow // 14psf Roof Snow
$325,000.00 + Freight (FOB Dallas, TX)
*Applicable taxes will apply.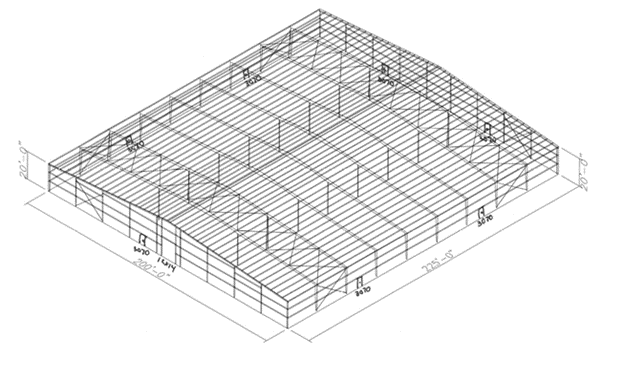 If you're looking for the best metal building kit prices, our steel building specials are a great option.  Want additional features that you don't see here? Call us at 940-383-9566 with your desired details and we can provide an estimate for you!