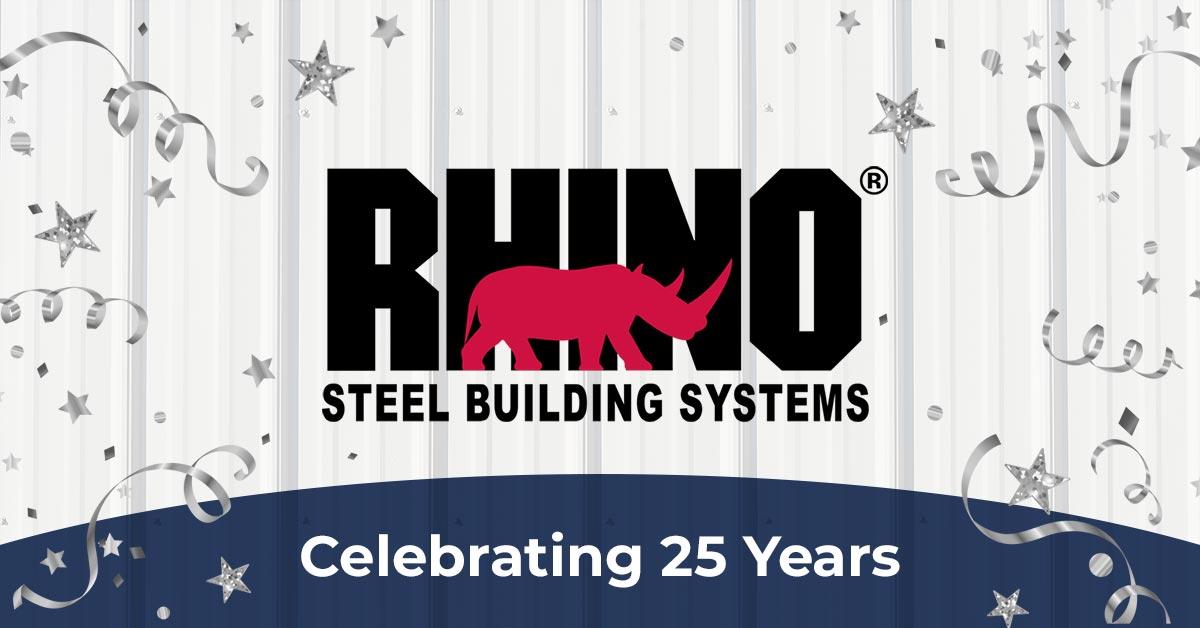 This year marks a monumental milestone for RHINO Steel Building Systems as we celebrate 25 years in the business. RHINO began with a clear vision: always treat your customers as you would like to be treated — that is, with respect, honesty, and integrity. We believe it is this dedication to serving our customers' needs that has allowed us to grow into a national brand, selling over 8,500 buildings across the United States and a few foreign countries.
However, our superior customer service wasn't the only key to success. "One of the reasons we have been around for this long is the amazing team we have here at RHINO. None of this would have happened if it wasn't for them," says Mat Brown, President of RHINO Steel Building Systems. "I want to thank everyone who has been here to make these 25 years possible."
As we move forward from this momentous anniversary, we can't help but be enthusiastic about the future of RHINO. "Our plan is to grow our team to provide exceptional service across the country," says Mat Brown. "We're looking at ways to improve our customer experience through our website so that we can give people exactly what they want with their steel building project."
To our supporters and staff, thank you for making these 25 years possible. We eagerly anticipate the next 25 years at RHINO, where we will continue to set new standards in the steel building industry, with our amazing team and loyal customers by our side. Here's to the past and the future of RHINO Steel Building Systems!