Encouraging Active Lifestyles for the Next Generation
Prefab school gyms encourage students to grow and excel.  They are the perfect environment for kids to learn the healthy habit of an active lifestyle.
In prefabricated gymnasiums, students develop coordination, character, goal setting, and teamwork.  Moreover, by building a school gym, they learn the joy of feeling healthy and energized.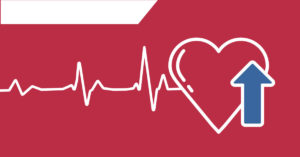 Properly reinforced, these skills can last a lifetime.
Less Technology, More Moving
Let's face it; kids today spend far more time staring at electronic screens than working up a sweat in the school gym.
Unfortunately, it is a habit picked from their couch potato parents.
Between work and play, American adults now average eleven hours a day staring at electronic screens.  That figure includes computers, smart phones, tablets, and television! This shocking new data is based on a marketing study conducted by Nielson.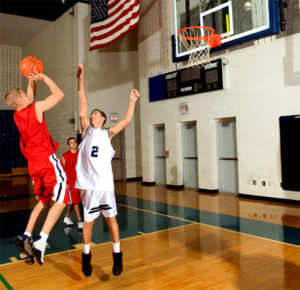 Sadly, young children and teens now average over seven hours a day of screen time!
Child Health Epidemic
According the Centers for Disease Control (CDC), 13.7 million children and adolescents are now obese.  Not just overweight, but obese.
More alarming, 57% of today's children will be obese by the age of 35.  That shocking statistic is from the New England Journal of Medicine.
Obesity-induced health problems include:
Diabetes
Heart disease
High blood pressure
Increased cancer risk
Kidney disease
Sleep apnea
Stroke
The social ramifications of being overweight are just as serious.  Left unresolved, the psychological scars of peer rejection and social isolation may last a lifetime.
Yet, the majority of our schools no longer even require physical education classes every year.
We need to step up to the challenge now.  We must find ways to encourage kids to move.
Benchmarks for Building Prefab School Gyms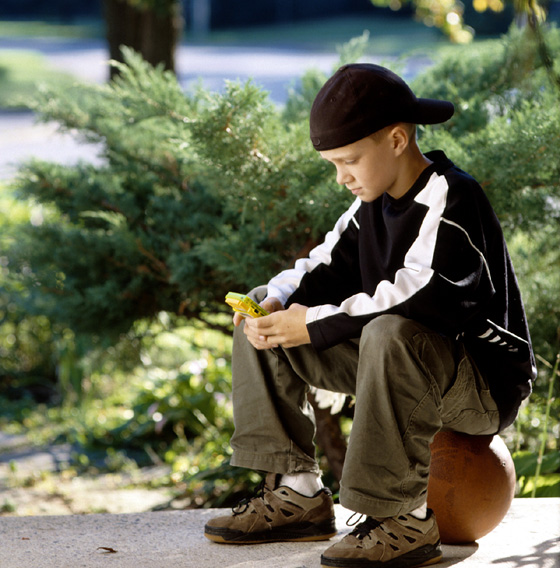 School gyms, from elementary to college, have the same basic requirements.  And as you can see, steel prefabricated gymnasiums meet all the criteria perfectly.
Fully Usable Space:  Unobstructed floor space is necessary for any successful sports facility.
Fortunately, clear span prefab gym buildings require no interior columns.
Flexibility:   School gyms are multi-functional.  They house training, indoor games, and pep rallies.  Often, prefab school gyms also host dances, ceremonies, meetings, and other events.
No problem.  Steel prefab school gyms adapt easily for multiple functions.
Safety:  Student and faculty safety comes first.  Consequently, strong, sturdy structures are paramount.
Fortunately, steel boasts an unmatched strength-to-weight ratio among building materials.
Exterior Design:  School structures strive to blend in with the surrounding campus.
That is no problem for steel buildings.  Brick, stucco, stone, glass, or other typical building materials works well with metal framing.
Cost- Effectiveness:  School construction operates within strict budget restraints.  Therefore, getting the most building for the lowest price is always a top priority.
Steel prefab gymnasium costs meet school budget demands.  However, construction represents only a part of overall expenses.  Continuing maintenance and operating costs also need to be considered.
Fortunately, a steel prefab gymnasium costs less to heat, cool, insure, and maintain than other building types.
Short Timeline:  Often, schools seek to complete a gym between sports seasons or during the summer.
Compressed construction timetables present no problem for steel prefab gyms buildings.  Pre-engineered steel buildings slash construction time by 33%.
Eye on the Future:  School systems sometimes grow at phenomenal rates.  Smart communities plan for district growth in advance.
Happily, prefab recreational buildings enlarge easily and economically.
Conclusion
Pre-engineered steel is the only sensible solution for building school gyms and other prefab school buildings.
RHINO Prefab Recreational Buildings
Learn more about the wonderful advantages of low cost of prefab gymnasiums in part two of this series.  Also, contact RHINO for facts about steel gyms and sports facilities.
Call 940.383.9566 today.  Chat with an experienced RHINO steel building specialist.  They can offer information and sound advice on building school gyms or other prefab recreational buildings.
Call RHINO and get started on building your school gym today.
(Updated 5-29-2019.  Originally published 2-2-2016.)