Solving the Pre-engineered Steel Building Puzzle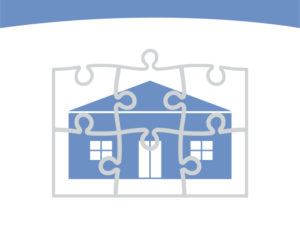 Which of the following do you think is the correct definition of a pre-engineered metal building?
A cost-efficient building system alternative to conventional construction
A steel building designed for the most efficient use of raw materials
A structural system generally including steel framing, roofing, and wall cladding
A structure built on site using prefabricated components
A simplified, streamlined building system designed for quick construction
Actually, all of these definitions describe today's pre-engineered steel buildings.
However, "giant erector set" may be the most succinct description of a pre-engineered metal building.
The versatility of steel prefab buildings makes them a popular building solution for commercial enterprises, industrial structures, and even personal use buildings.
Creation of a steel prefabricated building follows a logical progression.
Pre-engineered Metal Building Details
RHINO pre-engineered steel buildings are not cookie-cutter designs ordered from a catalog.
Each of our prefab building kits is designed, engineered, and fabricated for the specific project, based on the customer's needs.
RHINO Prefabricated Building Design and Engineering
Based on the customer-supplied details, computer-aided design software creates working plans.
Current local building codes, equipment loads, and other detailed criteria are fed into sophisticated steel engineering programs.
Every order includes an anchor bolt plan, plus three full sets of plans stamped by an engineer licensed for that state or province and a Letter of Certification.  (This documentation makes getting building permits much easier.)
Fabricating a Pre-engineered Steel Building
Drawings detailing the manufacturing of every piece of the framing arrive at the manufacturing plant.
Each individual component of the framing is precision cut, shaped, welded, drilled, painted, and marked per the exacting specifications in the drawings.
RHINO supplies prefab buildings with a single-source shipment of the entire steel framing system.  All the framing pieces and accessories ship together.  Everything arrives at your job site on a predetermined schedule.
Erecting Prefab Buildings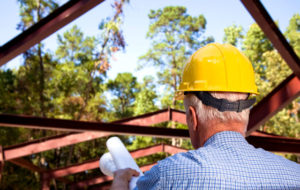 The systematic instructions in the accompanying framing manual and construction DVD make assembling RHINO prefab building kits fast and simple.
Typically, a steel prefabricated building erects in two-thirds the time of more labor-intensive construction methods.
Detailed drawings denote the exact location of every piece of the framing puzzle.  It is just a matter of installing the pre-marked pieces in the locations indicated.  All structural members bolt together easily.
Conclusion
A RHINO pre-engineered prefab building beats all other low-rise building systems on practicality, price, and performance.
Solve Your Building Puzzle with a RHINO Pre-engineered Metal Building
Speak to an experienced and helpful RHINO metal building specialist today.
Learn why so many of our customers return to RHINO for more prefab building kits— and happily refer their friends and family to RHINO, too.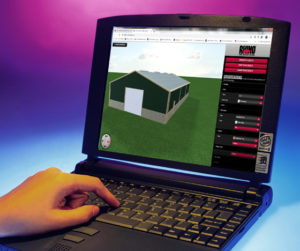 Please call today for more information on RHINO metal prefab building kits, with questions about your next project, or for a free no-obligation building quote.
Dial 940.383.9566 now!
Be sure to check out our online building design tool, too.
(Updated 7-28-2021.  Originally published 12-9-2014.)