How RHINO Steel Buildings Stand Out from the Common Herd
RHINO buildings offer an exceptional product and outstanding customer service.  We call our built-in benefits "The RHINO Difference."
The RHINO-Tough Metallic Building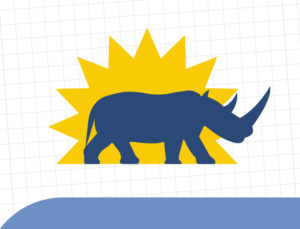 Every steel building is an investment.  Every customer wants not only the most bang-for-their-buck, but also a durable building that stands the test of time.
RHINO Steel Building Systems are not only competitively priced, they also include top-of-the-line features at no additional cost.
RHINO Buildings: Value-Added Advantages
All metal buildings are not alike.
Unlike cut-rate metal building products, a pre-engineered RHINO metal building includes superior weatherproofing and structurally enhancing features as part of the standard building package.  This results in stronger, more durable metal buildings.
For example: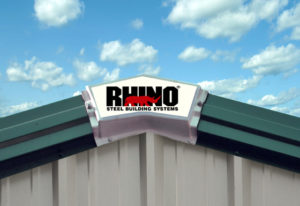 Stronger Steel Panels:  RHINO's 26-gauge, high-tensile PBR (Purlin Bearing Rib) steel panels feature extra overlap for increased strength.
(Beware of the metal buildings with lighter-gauge steel and ordinary "R" panels, which produce a much weaker connection.)
The panels are coated with weather resistant Galvalume®, then painted and baked for an additional layer of protection.
Panel Base Protection:  RHINO buildings' formed base trim provides a practical and attractive steel edge at the wall base, so the panels do not rest directly on the concrete.  Our formed-base trim avoids the corrosion at the panel base that is so common in cheaply made metal buildings.
Superior Waterproofing Features:  RHINO supplies self-drilling cast zinc fasteners with a lifetime warranty against rust.
Long-lasting EPDM sealing washers provide a tight seal even under extreme weather conditions. The seal also protects from ultraviolet and ozone damage.
The premium sealing system of a RHINO metallic building also contains foam closure strips for the eaves, base, and roof.
Greater Roof Peak Seals:  RHINO's die-formed metal ridge caps ensure tighter metal-to-metal contact than other systems.  These better-fitting ridge caps create improved waterproofing and greater pest control, too.
Additional Benefits of RHINO Steel Buildings
A standard RHINO metal panel building includes the following advantages:
Fast delivery
100% commercial-grade rigid steel framing
Pre-engineered steel framing components already cut, welded, drilled, and marked
Fast delivery
High-strength bolts and nuts for the strongest structural connections
Quick, simple, and logical framing assembly
Pre-welded steel clips for easier attachment of girts and purlins
Framing for one door opening up to 30' wide
Steel building trim in a choice of vibrant colors
Cover trim for all framed openings
A guarantee that the framing will meet or exceed all current local building codes for the lifetime of the structure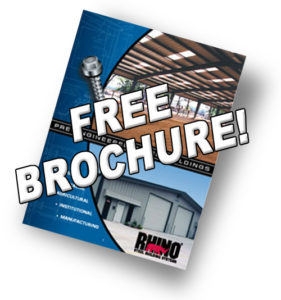 Every RHINO metallic building order also contains:
A detailed Bill of Lading listing all parts shipped
Three sets of Engineer-Stamped Plans with a Letter of Certification
An anchor-bolt plan
A RHINO Steel Buildings Installation Manual
A construction DVD
The RHINO Steel Building Systems Service Philosophy
Great customer service begins with good manners.  Everyone deserves respect.  At RHINO, we treat every person the way we would like to be treated.  It is that simple.
Ray Kroc, the mastermind behind McDonald's success, once said, "If you work just for money, you'll never make it, but if you love what you are doing and always put the customer first, success will be yours."
Here at RHINO, we truly love what we are doing— and we love working with people.  Many of our customers have become true friends over the years.
"RHINO is wonderful to work with.  They always follow through with what they say they will do.  Once I started using RHINO, I stayed with them."   — Lee Ramsey, Links Construction
Conclusion: A RHINO Building is the Best Deal in Steel Buildings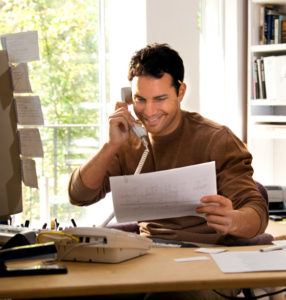 Our friendly and experienced RHINO metal building team pledges to be there for you every step of the way.  Like Macy's Department Stores, we believe that we should "never fail to astonish the customer."
Let us astonish you today.
Call RHINO Steel Building Systems today at 940.383.9566 and learn more about The RHINO Difference in metal buildings.
(Updated 2-22-2021.  Originally published 6-9-2017.)