Finding the Best Metal Framed Buildings for You
Sorting through metal building companies to find the right steel building for you can be a dream— or a nightmare.
Before you invest in a pre-engineered steel building, do your homework. Be sure you are comparing apples to apples, not apples to oranges— or you might wind up with a case of buyer's remorse and a metal building lemon.
Compare Metal Building Companies Before You Buy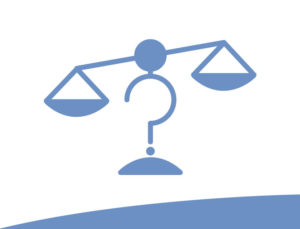 Before you even consider the product and the price, investigate the company.
How long have they been in business? RHINO Steel Building Systems has been in business for 22 years.
Is their staff experienced and professional? RHINO steel building specialists have many years of experience in the metal building business. Both our CEO and founder and our president literally grew up in the steel building business.
Are they trustworthy? RHINO maintains an A+ rating with the Better Business Bureau.
What do their customers say about them? In the past twelve months, returning RHINO customers (and those they referred to us), generated 30% of our new sales. We believe that speaks volumes about our products and our service.
Where are they located? RHINO is located in Denton, Texas.
Do they ship from other locations? RHINO ships metal framed buildings from multiple shipping points across North America to keep freight costs at a minimum.
Do they stand behind their products? All RHINO steel building orders include a letter of certification guaranteeing the metal framing will meet or exceed all current local building codes for the LIFETIME of the structure.
RHINO Stands Out from the Common Herd of Steel Building Companies
We invite you to test our metal.
We believe you will find no other metal building suppliers can match our quality products, affordable prices, or friendly first-rate service.
That is why thousands of RHINO steel structures now stand all across North America… and why more RHINO metal framing packages are shipping every day.
RHINO Steel Framed Buildings ROCK!
Consider RHINO metal framed buildings for your next construction project, including:
Airplane and helicopter hangars
Auto dealerships and auto repair shops
Backyard offices, hobby huts, man caves, and she sheds
Barns and other agricultural buildings
Churches and worship centers
Commercial metal framed buildings
Garages for autos, boats, and RVs
Gyms and sports facilities
Industrial steel buildings
Multi-use structures
Office buildings
Personal storage buildings
Recreational buildings
Restaurants
Self storage units
Stables and horseback riding arenas
Warehouses and distribution centers
Contact RHINO today at 940.383.9566.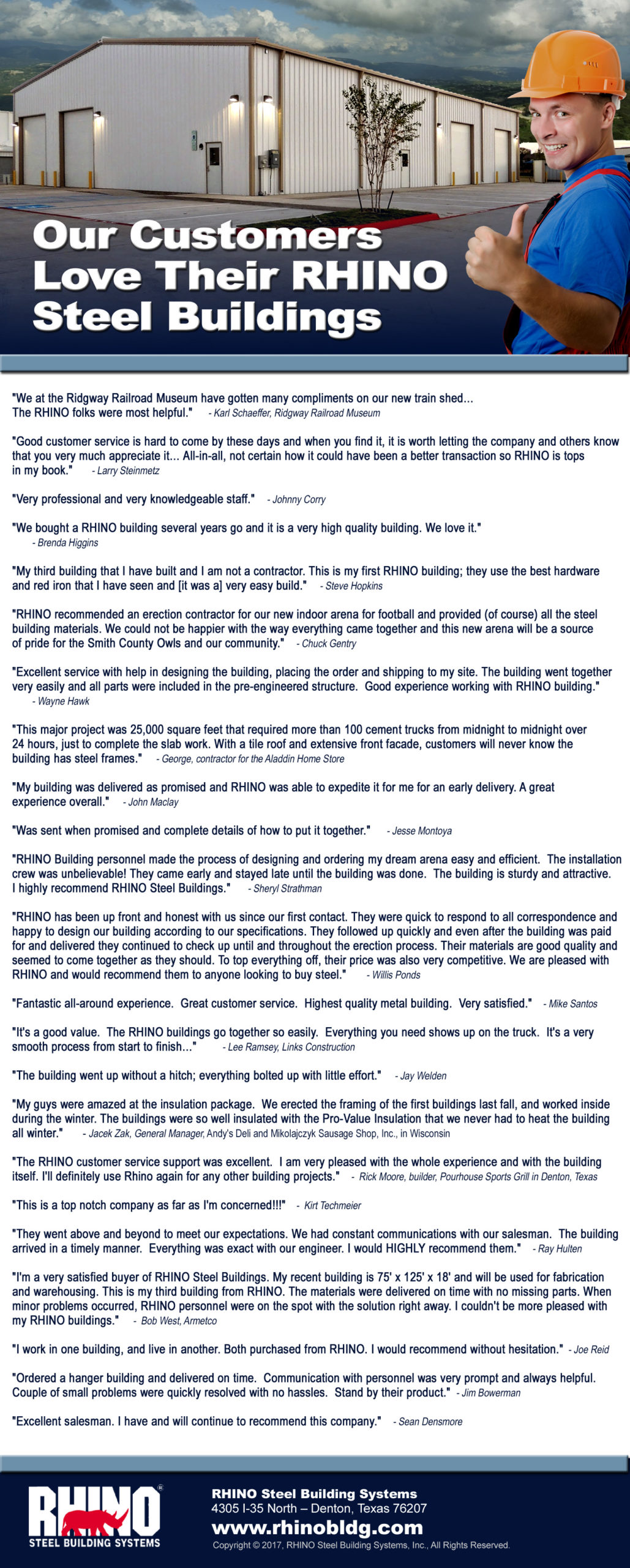 You will be glad you chose RHINO's metal framed buildings over all the other steel building companies.
(Updated 3-24-2021. Originally published 5-9-2014.)