Building and Leasing Manufactured Metal Buildings for Profit
Discerning industrial and commercial property investors appreciate the cash flow opportunities afforded by metal prefab buildings.  High-quality manufactured metal buildings generate a steady, predictable income stream year after year.
A Commercial or Industrial Metal Building is Economical to Build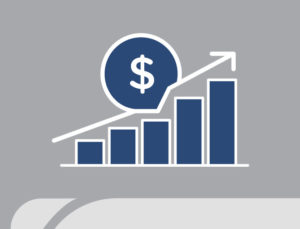 Commercial and industrial real estate investors are enthusiastic about steel prefab buildings.
A prefabricated commercial or industrial metal building creates the most bang-for-the-buck in three ways:
Steel's super strength-to-weight ratio means far fewer pieces create a much stronger building.
The entire manufactured metal building design and production process eliminates expensive waste.
Prefabrication dramatically reduces construction time, cutting labor and builder's insurance costs.
Metal Prefab Buildings are Economical to Operate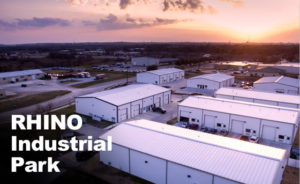 Building prefabricated steel structures promises money-saving, hassle-free ownership several ways, including:
Lower heating and cooling bills with RHINO's Pro-Value Insulation
Very low maintenance, avoiding costly upkeep
Minimized fire risk for significantly lower insurance premiums
Greater protection from severe storms, earthquakes, mold, and termites
Building Prefabricated Steel Structures Attracts Tenants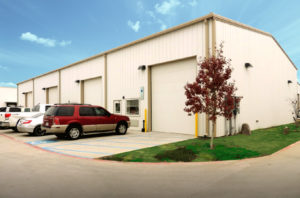 An eye-catching commercial or industrial steel building draws quality renters— and usually at a higher return than other real estate investments.
Business owners prefer to house their operation in a stronger, safer, more energy efficient structure.  Therefore, investors often find steel building tenants willingly sign longer contracts than other building rentals.
Most new tenants need to make floor plan changes to fit their operation.  The clear span properties of steel buildings make remodeling simple as new renters come along.
Dividing a larger space between several tenants offers the metal industrial building owner even more flexibility.
Manufactured Metal Buildings Hold their Value
A high-quality steel building ages gracefully.  It also holds its value decades longer than other types of structures.
Investors who later sell the property find they reap a substantial profit on a steel building.
Conclusion
Whether you plan to build a single commercial or industrial metal building or an entire business park, metal prefab buildings are the best choice.
RHINO: Built Strong to Last Long
Charge into real estate rentals with RHINO manufactured metal buildings.
Trust RHINO's metal industrial building specialists to answer your questions, offer you valuable tips on your project, and provide fast, free estimates.
Call RHINO now at 940.383.9566 to discuss the advantages of investing in an industrial building or commercial steel structure rental property.
(Updated 4-28-2021.  Originally published 6-13-2017.)