Rhino Steel Buildings Blog
Honoring Those Americans Who Gave All for Our Freedom
It is the eve of the Memorial Day Weekend, marking the start of the summer season. People are busy with plans for family picnics, camp-outs, boating, three-day vacations, shopping holiday sales, or just chilling out.
But Memorial Day should mean so much more.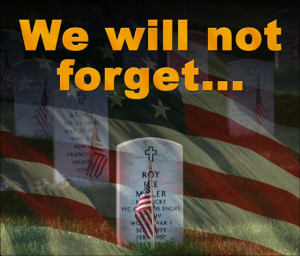 Memorial Day was intended as a day to honor those who died in the service of their country.
The Origins of Memorial Day
Many communities across the U.S. had individual days designated for cleaning up cemeteries and remembering the fallen. However, widespread recognition did not begin until 1865, when the federal government started establishing national cemeteries for fallen Union soldiers.
More than 600,000 soldiers died during the Civil War. Both sides honored their dead in local ceremonies.
General John A. Logan, commander-in-chief of the Union's veteran organization the Grand Army of the Republic, called for a nationwide observance. On May 5, 1868, Logan issued a proclamation declaring May 30 as "Decoration Day." On that day, the graves of both Union and Confederate soldiers were decorated with flowers and ribbons at Arlington National Cemetery. Five thousand people participated in the effort to adorn the 20,000 graves.
In 1967, Congress officially changed the name of Decoration Day to Memorial Day.
In 1971, Congress passed the National Holiday Act, which moved the dates of four holidays— Columbus Day, President's Day, Memorial Day, and Labor Day— to form three-day weekends. Now Memorial Day is observed on the last Monday in May.
Shifting Memorial Day succeeded in turning what was once a day of remembrance and appreciation into an excuse for a three-day weekend blowout.
Traditions of Memorial Day
Thousands still volunteer to place flowers and flags on the graves of soldiers and sailors every Memorial Day.
American flags fly at half-mast … Read more »