Rhino Steel Buildings Blog
The Importance of Steel Building Foundation Connections
Anchor bolts secure a pre-engineered metal building to the foundation. A pre-engineered steel building is only as sturdy as its foundation connections.
Anchor Bolts and Concrete Engineers
RHINO Steel Building Systems supplies a detailed Anchor Bolt Plan with every order. The plan shows the building dimensions, the precise locations for anchor bolt placement, and the total number of anchor bolts required. The Anchor Bolt Plan also provides the reactions, called "kips."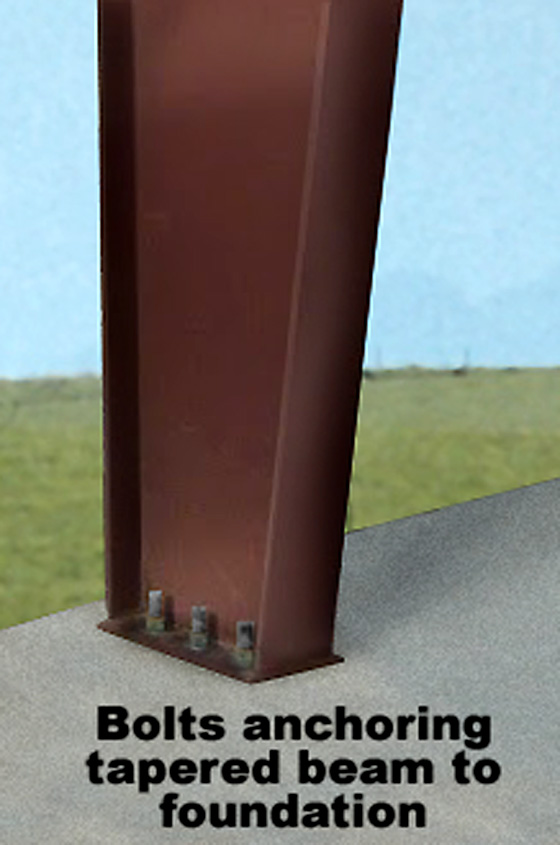 From this information a concrete engineer designs the foundation.
The customer assumes the responsibility for hiring a local professional concrete engineer.
Your local concrete engineer determines the depth of the slab foundation— or the details of concrete piers used for structures without slabs— and the correct length for the anchor bolts.
The plans arrive within days of the placement of the order. This allows ample time for site excavation in preparation for the foundation.
(Be sure to check with all local codes for placement of your building. Some areas require minimum distance between structures, property lines, roadways, etc.)
Ideally, you will want to have your foundation poured and ready to begin erection as soon as the steel arrives. Therefore, anchor bolts do not come as part of the steel framing package. Usually, the concrete contractor acquires the anchor bolts locally.
Anchor Bolt Guidelines
Here are a few basic guidelines for understanding anchor bolts:
Anchor bolts must have a curved shape, like an "L" or a "J" to increase resistance and keep the bolts from shifting as the concrete dries.
All structural steel columns must be connected to the foundation with a minimum of four anchor bolts. (The illustration above, for example, has three … Read more »