Rhino Steel Buildings Blog
How Metal Buildings Meet the Criteria for Gym Construction
In our last post, we examined some of the special challenges of school gymnasiums. This post shows why pre-engineered steel buildings meet the criteria for school gyms better than any other building method.
Steel: the Smart Choice for School Gymnasiums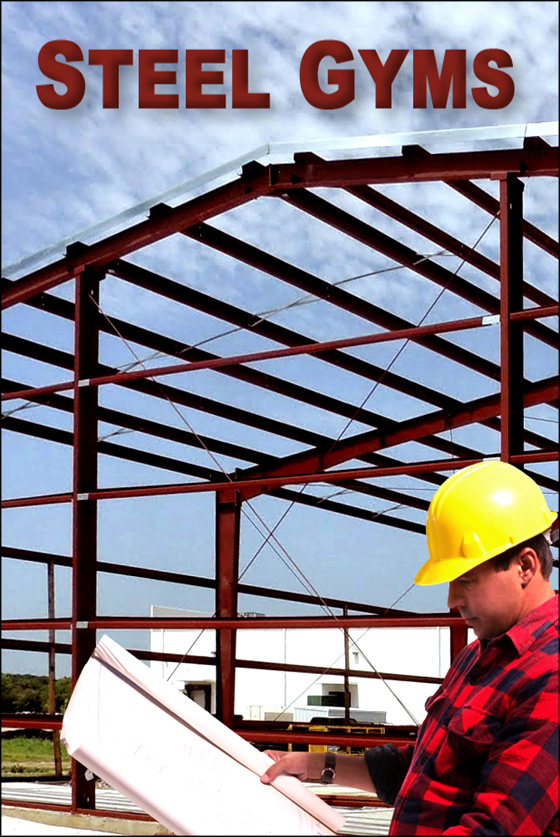 Let's study the factors unique to school gym construction, point by point:
FULLY USABLE SPACE: As with aircraft hangars and warehouses, gymnasiums require unrestricted use of space. Steel boasts the greatest strength-to-weight ratio of any building material. Steel easily spans immense spaces. Clear span metal buildings require zero interior columns for extra bracing.
(Larger gyms with huge clear spans structures are not even possible with other building materials.)
ADAPTABILITY: Since most school gyms serve multiple sports and functions, adaptability of space is crucial. Clear span steel buildings supply incredibly flexible use of space now— and in the futures as needs may change.
CAVERNOUS AREA: Pre-engineered steel buildings easily span up to 300'. There is no limit at all to the building's length. Steel buildings typically allow up to 40' eave heights on a basic, standard order. Even higher structures are possible with additional engineering.
LIMITED BUDGET: Pre-engineered steel structures are surprisingly economical for school gymnasiums. Steel gyms may save as much as 30% over traditional building methods.
Steel's strength means fewer framing components are needed to build a very solid sports facility. Fewer pieces mean less weight. Lighter framing requires less concrete for the foundation, saving money.
Shipping the structural materials from the closest factory reduces shipping costs.
OPERATING BUDGET: The deeper walls created by commercial steel's thick columns allows the … Read more »