Rhino Steel Buildings Blog
Know Exactly What You Want from Your New Steel Building
What is the first time buyer's biggest mistake when buying a metal building? It is not completely thinking through what they want from their new structure.
Don't decide you want a new building and immediately start looking for steel building quotes online. Your pre-engineered steel building company serves you best when you have a clear idea of what you need.
End Use
First, what is the purpose of the building?
• Will it be a garage for your cars and RV? • Will you want additional space to repair the vehicles or to use as workshop? • Will you need water and plumbing for a bathroom? • Do you wish to insulate the building?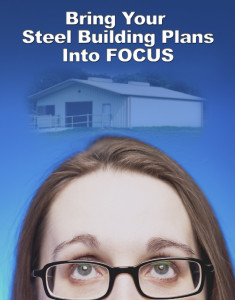 Thinking through the end use for your structure allows you to estimate how much space is required. Many people find they actually need 20% more space than originally guesstimated.
Dimensions
Pre-engineered steel buildings are measured from the outside of the steel framing. The building height is measured by the outside wall, called the eave height.
Look where you plan to erect the building. What dimensions would best fit the site and your space requirements? Would a 40' wide x 60' long steel building, or a 30' x 80' structure, or a square 50' x 50' best fit your site and your needs?
Is there a chance you might want to expand the building later? If so, does the site allow room for longer structure?
How tall is your dream building? For example, if you plan to house your RV, you will want plenty of clearance above your RV— and anything mounted on the RV roof like an air conditioner or antenna. Once you have chosen a door height, allow a minimum … Read more »