Pricing Metal Buildings by Standard and Custom Packages
Did you know that altering your structural design slightly might greatly reduce metal building prices?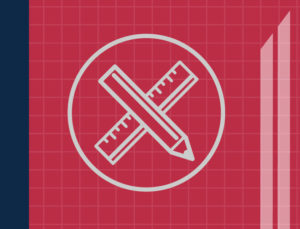 It is much like buying a car; the more bells and whistles you add, the higher the steel building costs.
In the same way, unnecessary add-ons increase your metal building costs.  Consequently, if you can adapt your design to fit into the "standard" prefab building package, you will pay less per square foot.
Standard versus Custom Metal Building Pricing
First, let's look at the differences between standard and custom steel structure and see how each affects metal building costs.
At RHINO Steel Building Systems, a "standard" order is a basic box design.  It comes with a simple gable or single slope roofline.  The roof pitch is 4:12 pitch or less. A standard eave ranges from 10' to 40' in height.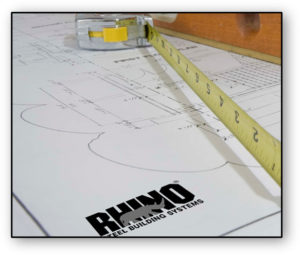 On the other hand, a design classified as a "custom" order requires more complicated engineering.
For example, a complex roofline requires a custom order.  (For instance, a higher pitched gable or slope roof, or a hip roof.)
Extreme point loads, mezzanines, clear span designs over 150', and eave heights over 40' normally require custom engineering.
Sounds simple, doesn't it?  However, that is not the whole story.
Modified Standard RHINO Steel Building Prices
There is another category between the standard and custom designs.  This is known as a "modified standard."  A modified standard allows you to add the accessories you want without blowing your budget.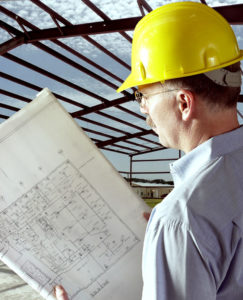 Basically, a modified standard does not change the amount of steel framing included in the package.  Therefore, it does not affect the engineering.  A modified standard simply adds options.
Fortunately, RHINO offers many economical add-ons to "customize" your standard building.  These options give you the freedom to maximize your metal building— without adding to the engineering expenses or the amount of steel framing.
Available options include:
Making the Most of Your Steel Building
Actually, there are two significant advantages to remaining within the standard or modified standard limits.
First, today's high-tech engineering software renders basic metal buildings quickly and efficiently.  Consequently, you get, (1) the best possible metal building prices, and (2) quicker shipping.
At RHINO, our metal building specialists guide you through the steel building design process.  In fact, every member of our sales team has over a decade of experience in the steel building industry.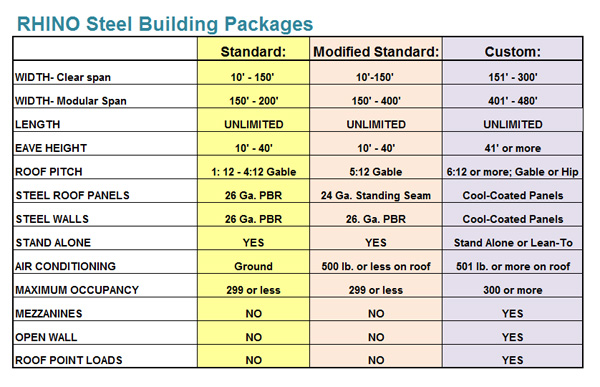 We can often help alter your existing plans for a standard or modified standard steel package.  By doing so, you save time and money.
If you prefer, we will quote your project both as a custom and as a modified standard.  That way, you can see the difference between the two steel building costs.
Steel Building Costs and Custom Designs
However, there are times when only a custom plan will work.
For instance, you may already have an architectural design you love that is more stylish than a basic box.
That is no problem.  If your budget and timeline permits, we can deliver stunning custom-made designs.
RHINO promises a strong, durable, steel framing kit to fit your requirements.  Our competitive metal building prices extend to our custom designs as well.
Conclusion
RHINO's three packages— standard, modified standard, and custom— offer you the best steel building prices for your exact needs.
Depend on RHINO's Affordable Metal Building Costs
In fact, when pricing metal buildings, our expertise and experience gives you a decided edge.  Be assured, you get the best deal in steel with RHINO.
Phone RHINO today for a free estimate for steel building prices on your upcoming project.  We will work with you to get the steel structure you need at the price you want.
Please call 940.383.9566 now. You will be glad you did!
(Updated 9-18-2019.  Originally published 4-3-2013.)