Answering the First Question Everyone Asks About Steel Buildings
---
Ready to get started?
---
The question asked most often at RHINO Steel Building Systems is, "How much does a metal building cost?"  Unfortunately, that's like asking, "How long is a piece of string?"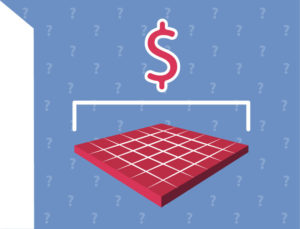 Would anyone ask, "How much does a house cost?"  Of course not!  They would know that question would be far too broad to answer accurately without more information on size, location, design, and amenities.
Well, accurate metal building pricing too is difficult to pin down without specific information.
Approximate Steel Building Cost Range
Below is a range of "ballpark" prices to help you get a general estimate for your pre-engineered metal building project.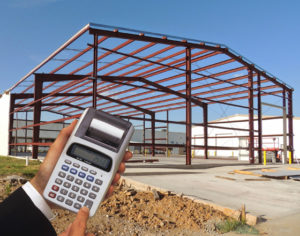 The following price ranges are based on a typical standard RHINO 5,000 sq. ft. metal building.  These prices assume a 12' eave height and a 2:12 gable roof pitch.
These prices include two overhead doors, one 30" x 70" walk-in door, insulation, engineer-stamped plans, Letters of Certification, and freight to the jobsite from our nearest manufacturing plant.
$7.50-$8.50 per sq. ft. for a prefabricated metal building kit (with above accessories)
$5.50-$6.00 per sq. ft. for a concrete slab foundation 4" thick
$3.50-$4.00 per sq. ft. for framing erection with insulation and typical accessories
Total: $16.50-$18.50 per sq. ft. to get the building in the dry on a concrete slab
 (Above estimates are based on pricing as of June 2019.)
 Please remember, these are general guidelines.  Costs vary greatly from place to place, project to project— and even time to time, as gas and steel prices fluctuate.  
Factors Affecting Your Metal Building Cost
There are so many variables that determine how much a metal building costs.
Here are just a few things to consider for before asking for pricing of your general steel building:
CODES and LOADS:  What are the building codes for your area?  For example, what specific  snow, wind, and seismic loads are required?
DIMENSIONS:  Determine the building width, length, and height you want.
When planning, keep in mind that steel buildings are measured by the out-to-out dimensions of the steel framing.  Also, metal building companies base the building height on how tall the structure is at the eave.
DESIGN:  What is the end use for your building?  Do you want straight walls, tapered column, clear span, or modular framing?  Moreover, how complicated is your design?
Simple rectangular-shaped structures are the most economical.  In addition, you will find a low-pitched gable roof costs less.
ENTRY:  RHINO's basic building package includes framing and exterior trim for one doorway opening up to 30' wide.  Steel building personnel doors and various types of overhead and hangar doors are available from RHINO, but not included in the basic kit price.
ACCESSORIES:  Are you planning to add gutters, insulation, vents, reflective roof panels, a mezzanine second floor system, or other add-ons?
Traditionally, we find most customers spend about 15%-20% of their basic kit price on additional accessories.
FREIGHT:  Steel building kits ship by truck from the nearest factory to your job site.  Consequently, shipping costs are included in a detailed building quote.
Fortunately, RHINO ships from multiple locations across the U.S., dramatically reducing shipping charges.
Additional Expenses
Beyond the cost of your pre-engineered metal building kit, you should also get independent estimates on the following items:
Land (if you do not already own a property)
Permitting fees
Excavation and site preparation
Utility hook ups
Framing erection crew (unless you plan to erect the building yourself)
Construction equipment rental for framing assembly
Building finishing material purchased locally, like brick, stucco, stone, etc.
Foundation contractor
Conclusion
You'll get more bang-for-your buck with prefab metal building kits.
Call RHINO Today about Your Metal Building Project
For a fast estimate on how much a metal building will cost for a given size, use the RHINO Quick Quote form as a steel building cost estimator.
For a more detailed metal building cost estimate for your specific metal building, call RHINO now at 940.383.9566.  Our knowledgeable metal building specialists will be happy to discuss your project with you.
Also, be sure to check out our current Metal Building Specials and our blog about budgeting for your building project.
(Updated 6-5-2019.  Originally published 4-4-2013.)