Americans' Love of "Stuff" Births the Self-Storage Building Industry
It seems "stuff" is taking over our lives.  We start out by shoving it in a closet.  When that is full, we begin dragging junk to the garage, basement, attic, or a guest bedroom.  Soon every available space bursts with stuff.  As always, American entrepreneurs saw a need and came up with a moneymaking solution: self-storage buildings.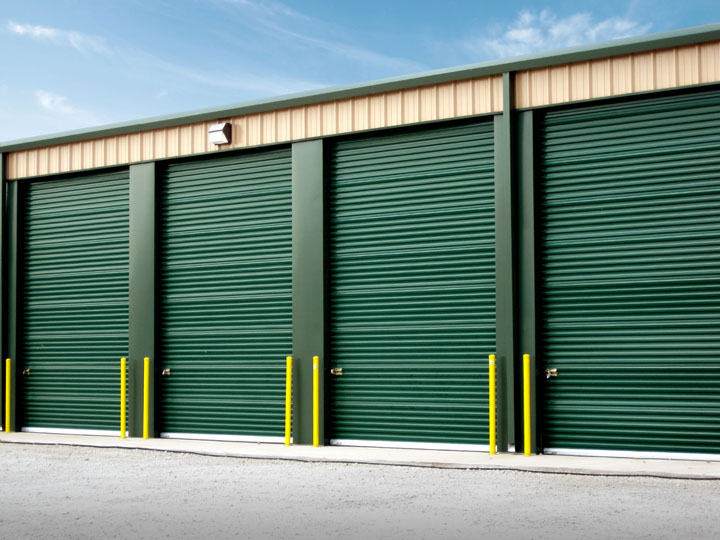 Finally, we could keep all our beloved stuff— and still get it out from underfoot.
Self-Storage Buildings Solve the Problem of Overstuffing
Mini-storage buildings began popping up in Texas in the 1960's.  Soon the idea spread all across America.  Today the self-storage industry thrives on our emotional attachment to all our stuff.
Look at the astounding numbers:
10% of American households currently rent storage space
There are 10.8 million self-renters renters in America today
Self-storage rentals in the U.S. increased by 65% in the last 15 years.
Of the 58,000 self-storage facilities worldwide, 85% of those are in the U.S., according to U.S. Census Bureau statistics.
American self-storage facilities contain over 2.3 billion sq. ft. of space.
That's 7 sq. ft. for every person in the country.
The entire U.S. population could actually stand in self-storage units at the same time!
Independent operators who own only one facility dominate the self-storage industry;  90% of owners are small business investors.
Pre-engineered Metal Buildings for Self-Storage Facilities
Many mini-storage places today are attractive, landscaped, and designed to complement surrounding neighborhoods, attracting upscale renters.
Self-storage renters want a safe place to put their stuff.  They look for a choice of unit sizes in a well-maintained and secure facility.
To safeguard a customer's valuables in a self-storage facility, the buildings must be strong, waterproof, and durable.  Only a premier metal building system will provide the secure, appealing, durable mini-storage facility that will attract renters— and win their trust.
Pre-engineered building systems are by far the most popular construction system choice for self-storage businesses.
However, prefab storage buildings are not created equal. Choose RHINO Steel Building Systems, the preferred choice.
RHINO's steel self-storage buildings are high quality and cost-effective.

Our high-quality prefabricated steel self-storage buildings are quick and easy to assemble.

They are sturdy and reliable, damage resistant, long lasting, and require little maintenance.

RHINO's metal mini-storage structures also retain their beauty and value for decades.

No system supplies better weather protection that the RHINO system.

Durable prefab metal buildings supply the greatest protection from termites, mold, erosion, snow, rain, high winds, lightning, earthquakes, mice and other vermin.

Since steel is non-combustible and cannot add fuel to a fire, it often earns discounted insurance rates.

RHINO self-storage structures are available in any size needed.

Standard building ship in as little as five weeks.  Customized buildings are also available.

RHINO steel-framed structures will meet all local building codes and any exact specifications required by the storage company owner.

Our self-storage buildings are shipped anywhere in the U.S., Canada, or Mexico from multiple shipping points across America.
Build a moneymaking RHINO steel self-storage facility for the chronically overstuffed in your area.
For complete information about all of RHINO's metal building products, including prefabricated steel self-storage buildings, call us today at 940.383.9566.