Home Storage Buildings: The Solution for Too Much Stuff
Have you ever considered prefabricated metal storage buildings for stowing away all the "stuff" in your life?
RHINO Steel Building Systems has the perfect home storage buildings for you.
RHINO Metal Storage Buildings Bring Instant Relief for Those Overwhelmed by Their Stuff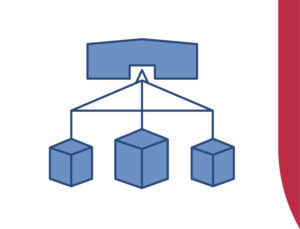 Think about all the advantages of having somewhere besides your home to store all your paraphernalia.
Imagine being able to actually park your cars in your garage.
Envision uncluttering your attic and converting it into a playroom for the kids.
Picture shoveling all the junk out of the back bedroom and creating a private home office or a media room for the family.
Sound too good to be true?
It isn't.
Let RHINO's roomy outdoor storage units house all that surplus stuff crammed into your home.
So Much More than Metal Storage Sheds
When we talk about metal storage buildings, we don't mean those tiny plastic or metal storage sheds that will hold a few garden tools and your mower.
We are talking about large prefab metal building storage kits from RHINO.  Envision a spacious building for storage, with room for all your extra belongs.
Pre-engineered Home Storage Buildings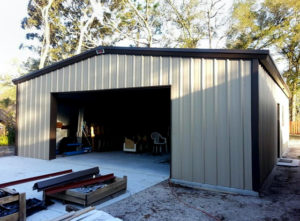 RHINO metal outdoor home storage units come in any size you need.
Our steel-framed home storage buildings meet all local building codes.  Delivery is available anywhere in the U.S., Canada, or Mexico, from multiple shipping points across the U.S.
All RHINO metal storage buildings are cut, welded, punched, and marked at the factory to make assembly quick and easy.  Framing pieces connect with high-strength bolts and durable self-drilling screws.
Erecting the framing is quick and easy, like using a huge erector set.  In fact, experienced do-it-yourselfers often choose to erect the building themselves with the help of a few friends.
Customized buildings are also available.
Multi-Purpose Steel Storage Buildings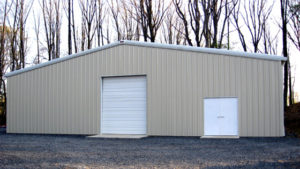 Better yet, consider ordering a building for storage and more.  Think about how nice it would be to have a structure large enough to serve several purposes.
Perhaps you could include an area for your RV or camper.  How about metal building storage plus a wood shop, hobby room, potting shed, man cave, or even a guest bed and bath?
What about oodles of storage, plus space for an exercise room?  You could finally have the extra space to put that treadmill, exercise bike, and workout bench to good use.
Or, in these days of remote working, perhaps building for storage plus a home office would best suit you current needs.
Your choices are endless!
And, since RHINO clear span metal storage buildings remodel easily, you can adapt the space as your needs change.
In addition, RHINO's high-quality steel storage buildings add value to your property.
Conclusion
RHINO steel storage buildings allow you to reduce the clutter and chaos and better organize your home and life.
RHINO: Spacious Storage Structures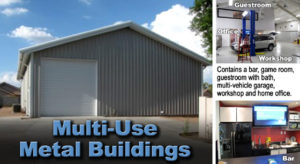 Simplify your life, clean up the clutter, and increase your home's value with RHINO metal storage buildings.
Hide the hoard in a strong, durable, RHINO-tough steel storage building where it is safe, handy— and (finally) out of your way.
Call RHINO today for free estimates on a steel storage building or multi-purpose structure of your own.  Our number is 940.383.9566.
(Updated 5-12-2021.  Originally published 3-25-2013.)