Why a Custom Metal Building Creates a Great Factory
Constructing a prefab metal building for a manufacturing plant makes perfect sense.
Think about it.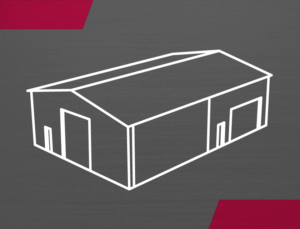 Manufacturing turns raw materials into new products. Fortunately, no one understands this concept better than the pre-engineered metal building industry. After all, quality-controlled steel manufacturing buildings create prefabricated steel buildings.
Prefab Metal Building Benefits for Manufacturing
The fundamentals are the same for every manufacturer. Basically, whether producing widgets, rockets— or prefabricated metal buildings— efficiency rules.
At RHINO Steel Building Systems, we understand efficiency.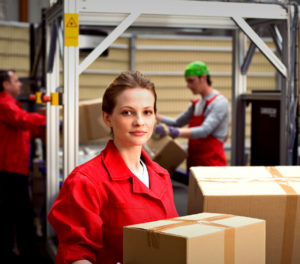 Our prefabricated steel buildings provide huge benefits for manufacturing and warehousing operations. For example, these advantages include:
Cost-effective pricing
Exceptional insulation packages for lower utility costs and increased worker comfort
Superior protection from aging, earthquakes, fire, mold, storm damages, and termites
Extremely low upkeep
Extra-wide, unobstructed spans for greater freedom of movement
Towering ceilings for large product production or for mezzanine floor systems
Unlimited lengths which are ideal for long production lines and future expansion
Simple bolt-together framing parts
33% faster construction to get up and running quicker
Factory-friendly options like overhead cranes, overhead doors, and more
Durable and long-lasting buildings
With attributes like this, it is no wonder prefabricated metal buildings dominate the market. In fact, steel now frames 95% of all low-rise industrial buildings, including factories and warehouses.
U.S. Manufacturing Outlook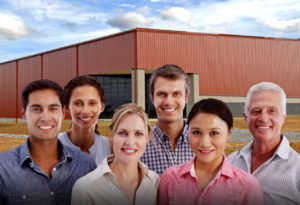 According to The Manufacturing Institute, "No sector creates more economic value or supports more additional jobs than manufacturing…"
The National Association of Manufacturers provides these eye-opening statistics:
Manufacturers contributed $2.38 trillion to the U.S. economy in 2018.
According to the U.S. Commerce Department, in 2018 U.S. manufacturers exported $679.5 billion in goods to countries with free trade agreements. That's a whopping 48.6% of all U.S. exports.
In fact, over the past 28 years, the exports of American manufactured goods have quadrupled.
Not surprisingly, Canada and Mexico purchase the lion's share of U.S. manufactured exports—$500.3 billion in 2018.
Currently, manufacturing creates 12.82 million U.S. jobs. In the next ten years, manufacturing will need an additional 4.6 million workers.
Conclusion
American manufacturers need to build today to meet tomorrow's expanding market. And no other building system satisfies manufacturing and warehousing requirements better than a prefab steel building.
Prefab Steel Buildings for North American Factories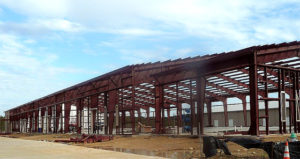 Obviously, the U.S. manufacturing sector is now expanding rapidly. Consequently, smart factory owners should plan for expansion now.
Are you ready to start your prefab metal building project?
If you are, order your custom metal building factory or warehouse from RHINO. You will find RHINO's products and service are second to none.
Begin by speaking to a RHINO specialist. Learn how RHINO's prefabricated steel buildings create the best home for your new factory or warehouse.
You may contact RHINO today at 940.383.9566. You will find that the best custom metal building starts with RHINO.
(Updated 7-10-2019. Originally published 5-23-2017.)