Nine Reasons Steel Structures Are the Best Choice
There is a new construction champion today: prefab metal buildings.
Traditional wood framing once controlled all low-rise construction.  Traditional builders had an "if-it-works-don't-fix-it mentality" about building with lumber.  Wood building was tried, true, and familiar.  If it was good enough for grandpa, it is good enough for us, right?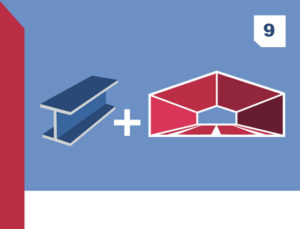 Thankfully, those days are gone.
Steel now earns 65% of all commercial construction and 95% of all industrial building.
Today's pre-engineered red-iron steel structures triumph over old-fashioned lumber construction, forcing builders to get on board (so to speak) with steel framing.
The Benefits of Pre-engineered Metal Buildings
There is simply no comparison.  Modern pre-engineered steel structures beat wood buildings in every way.
Here are just a few of the advantages RHINO Steel Building Systems supply:
1. Steel Never Varies: Firstly, organic wood is, by nature, inconsistent. No two species of wood are exactly alike in strength.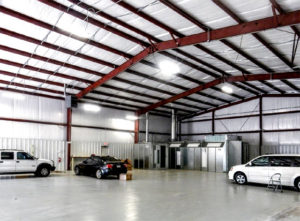 In fact, no two trees of the same species are even the same strength.
Species, age, growing conditions, climate, rainfall, soil, insect infestation, and disease all impact the strength of the wood.
In contrast, steel's strength is known, precise, and verifiable.  Manufactured to rigorous industry standards, steel remains reliable and consistent.  Therefore, every piece of steel of a certain gauge performs exactly as all others like it.
Consequently, engineering steel buildings requires no guesswork.  There is no need to beef up building with additional framing just to ensure safety.
Prefab Metal Buildings Cost Less to Buy, Build, and Operate
2.  Steel Structures are a Great Buy: The affordability of metal building kits often surprises first-time buyers. However, commercial and industrial builders know steel's attractive pricing well.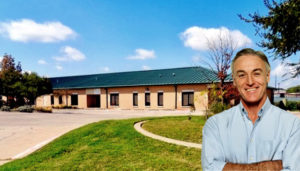 Obviously, if steel buildings were not competitively priced, they would not dominate the market as they do.
3.  Prefab Metal Buildings Cost Less to Own: Steel is a noncombustible material. Because of the lower risk of fire, insurance carriers offer generous discounts to owners of commercial grade steel structures.
Moreover, the extra-deep wall cavities formed by metal building kits allows the use of thicker insulation.  Consequently, building owners save 50% on energy costs with premium insulation packages like RHINO's Pro-Value insulation.
In addition, RHINO offers optional cool-coated roofing panels.  In hotter climates, these reflective panels decrease summer energy bills by another 7% to 15%.
As an added plus, steel structures require very little upkeep.
The Incredible Efficiency of Steel Structures
4.  Pre-engineering Steel for Efficiency: As a constant and predictable building material, steel is perfect for design and engineering software. Three-dimensional structural analysis assures the framing integrity of every building.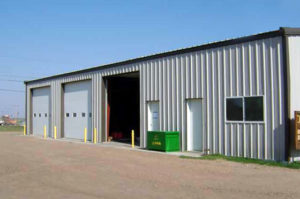 With a few clicks of the mouse, engineering and design software generates a detailed structural analysis— and manufacturing drawings for every framing component.
Also, this state-of-the-art steel structural software makes optimal use of steel's strength.
Every column, rafter, girt, or purlin supports an exact and known load.  Therefore, it uses material efficiently eliminating waste.
Thanks to recent improvements in steel production, today's steel is stronger than ever before.  That allows less steel to support even greater weights, further shaving costs.
Wood structures, on the other hand, are extremely wasteful.  Wood builders find they waste as much as 20% culling out the inferior lumber delivered.  Even more worrisome, some builders stretch the budget by using questionable and flawed studs in construction.
In addition, removing the huge mound of wood debris left over at a wood building site is expensive.  That adds to costs.
Fortunately, prefabrication drastically reduces the waste with steel building kits.  What little steel remains actually generates cash when the builder sells it for scrap.
5.  Steel is Code Compliant: Prefab metal buildings easily comply with local building codes.
Building officials know and understand steel building kits well.  Consequently, builders find the approval process goes smoother for metal buildings than other structures.
Fortunately, all RHINO metal building kits include letters of certification and engineer stamped plans.   That documentation greatly eases the approval process.
In addition, RHINO steel structures are guaranteed to meet or exceed all current local building codes for the lifetime of the building.  Try to find a wood builder that offers that warranty!
Additional Advantages of Steel Building Kits
6.  Steel Buildings Expand Easily: Prefab steel structures make remodeling simple. Enlarging the building at either endwall just requires ordering more frames to match the original structure.
7.  Steel Building Kits Are Healthier: Unlike wood, steel structures require no harsh chemical termiticide treatments. That eliminates an indoor pollutant.
Moreover, lumber products outgas.  They leech chemicals into the air, reducing indoor air quality.
In addition, mold feeds on organic materials like wood.  Mold spores wreak havoc on anyone with sensitive allergies, asthma, COPD, and other lung conditions.
As an inorganic material, steel never attracts nor feeds mold and mildew.  Consequently, chemically sensitive people often choose prefab metal buildings.
Moreover, well-insulated steel building kits like RHINO's reduce outside noise.  That creates a much quieter building.
8.  Metal Buildings Are Durable: Steel building kits age slowly and gracefully. Consequently, steel-framed buildings hold their value much longer than wood-framed structures.  Pre-engineered metal buildings stay straight and true decades longer than wood structures.
In addition, the stronger connectors of quality-made steel buildings stay put.  Steel structures go up straight and stay straight decade after decade.
Unfortunately, the nails and staples common in wood buildings back out over time.  Consequently, the frame loosens.  Large openings and rafters sag.  Windows and doors stick.
Eco-Friendly Prefab Metal Buildings
9.  Red-Iron Steel Structures Are Green: Environmental savvy builders recognize steel as the greenest building material. Why?  Because of steel's high recycled content.  
In fact, the U.S. Green Building Council calls steel framing "the logical and responsible choice for Green Building."  LEED (Leadership for Energy & Environmental Design) awards steel buildings an automatic minimum default on its point system— the only structural material so designated.
Conclusion
 Pre-engineered steel structures are versatile, practical, economical, efficient, and durable.  No wonder they dominate commercial and industrial building today.
RHINO Metal Building Kits
For details about RHINO steel building kits and their limitless possibilities, please call one of our steel building specialists now.
Our staff is friendly, experienced, and professional.  They make the ordering process simple and efficient.
Call one of our steel building pros now at 940.383.9566 .  Get a free quote.
Be sure to visit our photo gallery, too.
(Updated 7-2-2019.  Originally published 3-14-2017.)