Buying a Metal Building Kit in Five Easy Steps
The RHINO steel building sales process consists of five simple steps from order to delivery.
STEP 1: Confirming the Metal Building Sales Contract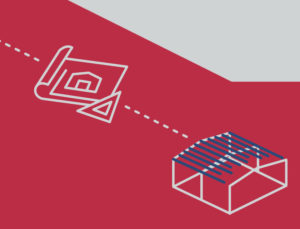 When you have all the specifics for buying a metal building worked out, RHINO sends you a detailed order form. The form contains all permanent information, including the size, local building codes, loads, frame design, and building layout.
Check that the stated building loads and codes meet or exceed your current local requirements. Double-check that all the information on the contract is correct.
Once you confirm all the details on the order form, sign the contract and return it to RHINO with your 25% deposit.
The design and engineering for your structure begins when RHINO receives your signed order/contract.
STEP 2 in the Steel Building Sales Process: Certification and Plans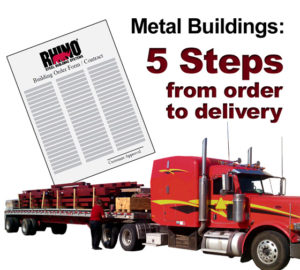 Your RHINO steel buildings may be ordered for "production" (typically delivered in six to eight weeks) or for "permit."
Regardless of the permitting type, your production order continues to manufacturing immediately.
However, in some areas of the country, permitting is an exacting and lengthy process. For these locations, manufacturing does not begin until the permitting process is completed. Delivery is typically five weeks after manufacturing begins.
Upon completion of design and engineering— typically, two to three weeks— you will receive a Letter of Certification with three sets of plans stamped by an engineer licensed for your state.
Anchor bolt plans also arrive.
The plans and letters allow you or your contractor to obtain the necessary building permits. (Your RHINO steel building specialist can advise you on the permitting process.)
Your concrete contractor will use the anchor bolt plans to align the bolts connecting the steel framing to the concrete.
STEP 3: Tentative Schedule for Metal Building Package Delivery
Approximately three weeks from receipt of your order/contract, RHINO sends your confirmation letter and a tentative delivery date for your metal building kit.
You also receive your RHINO Construction DVD and Erection Manual.
STEP 4: Final Confirmation
The customer service department calls to confirm the delivery date and time for your metal building package. The RHINO representative also answers any further questions you have.
STEP 5: Metal Building Package Arrives
On the day specified, your RHINO metal building kit arrives at your job site.
The shipment includes your steel framing, exterior cladding, and any optional accessories you included with your order.
You pay the balance of your order with a cashier's check upon delivery.
RHINO Price Protection for all Steel Building Sales
RHINO automatically protects you against any steel pricing increases by locking in your pricing once the order releases for production.
Conclusion
RHINO makes buying a metal building simple. Our metal building sales process is orderly and precise, so buy steel buildings with RHINO!
RHINO: The Best Buy in Metal Buildings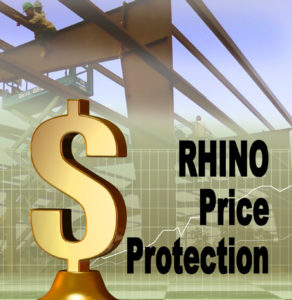 Let us discuss your next building project. We will answer all your questions about our company, our building systems, and our metal building sales process.
Visit the RHINO home page, where you can:
Try our free 3D online design tool.
Visit our gallery of metal building pictures.
Download a free RHINO brochure.
Call a RHINO metal building specialist today at 940.383.9566 for more information and a free quote.
(Updated 10-7-2020. Originally published 2-14-2015.)