How to Obtain Construction Permits for Steel Structures
First of all, do prefab steel structures require building permits?  Yes, they do.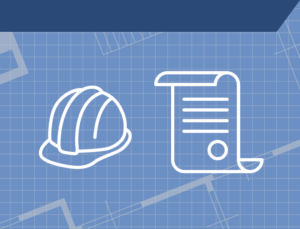 Why do metal building kits need approval?  Because, a permit ensures your building's safety.
The building department checks your project for code, load, zoning, safety, size, aesthetic, and local requirements.  They also make sure that your building location does not interfere with easements, watersheds, setbacks, sewer lines, and so forth.
In addition, you should check to see if your neighborhood building association imposes limitations on structures.
Requirements for Metal Building Permits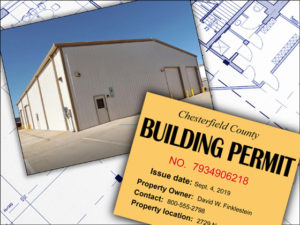 Secondly, building permitting is a simple, straightforward process in most locations.  You simply fill out a permit application.  Usually, this entails describing the structure in detail, including its use exact location.
To apply for a construction permit, you will need:
Your property deed with the legal description of the property
The size and intended use for the structure
Structural plans certified and stamped by an engineer licensed in your state
Where the steel structure will be located on your property
Lots of patience.
Once you receive approval, construction can begin.
However, in some areas permitting can be a lengthy process.  This is especially true in large metropolitan areas. Invariably, areas with stringent seismic and wind load requirements also have lengthier approval processes.
In addition, high-occupancy structures— like churches and large retail stores— may face an extended permitting process.
How Does RHINO Aid the Permitting Process?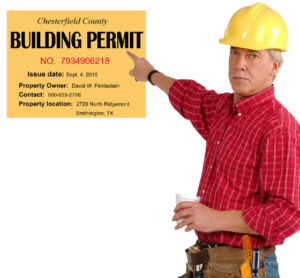 Remember, obtaining construction permits remains the responsibility of the steel building buyer. 
Fortunately, pre-engineered RHINO steel structures pass scrutiny for metal building permits easily. Why?
Most building departments are well acquainted with our building systems.  Moreover, the certification supplied by RHINO assures the integrity of our steel structures.
As stated earlier, permitting normally requires engineer stamped plans.  Fortunately, that is not a problem with RHINO metal building kits.  Rest assured, every RHINO order includes three sets of engineer stamped plans with letters of certification.
Beware of any steel building company that does not provide certified plans!
If needed, however, RHINO does offer additional help with permitting.
Should permitting problems arise, our steel building specialists lend their expertise.  Feel free to ask them for advice or information.  Let them smooth the approval process for your RHINO metal building project.
Foundation Plan Approval
In addition, many building departments also ask for certified foundation plans.  That is because soil and frost conditions vary from place to place.
RHINO supplies an anchor bolt plan for all structures.  A civil engineer— and some concrete contractors— can provide you with certified foundation plans.
What is a "Permit Hold" Steel Building Order?
Where permitting is a more extended process, RHINO offers a "permit hold" order.  To ensure your building meets all criteria, we delay manufacturing your building order until your stamped drawings are approved.
On a permit hold order, you receive plans for your building department to approve before the steel is fabricated.  Consequently, your steel building order is not protected from price increases until released into fabrication (production).
Conclusion
Steel building permits are a snap with RHINO prefab metal building kits.
RHINO: Experts in Steel Structures
Please feel free to call RHINO toll free at 940.383.9566.  We can provide you with information, assistance, expertise— and a fast, free, friendly quote.
Why wait?  Call now for information on metal building permits. Get your metal building kit project in motion today.
(Updated 9-4-2019.  Originally published 2-20-2015.)