How a Metal Building System Gets Your Project Up Quickly
Using pre-engineered metal building kits brings substantial benefits to the commercial market. We lay out the advantages of steel in construction.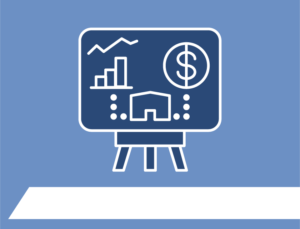 Of all the benefits metal building kits offer, the reduced construction time probably matters most to business owners and commercial property investors.
Why is that?
It is simple.  Prefab steel buildings cost less to buy and construct.
The faster a commercial building is constructed, the less the labor costs.  Moreover, the quicker the enterprise opens for business, the swifter it starts generating profits.
Steel Building Kits Use Fewer Pieces for a Stronger Frame
It's a fact: a RHINO metal building system erects much faster than traditional construction.
Why?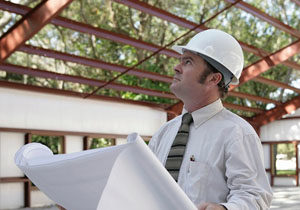 Because a RHINO prefabricated building requires far fewer pieces.  In fact, the superior strength of steel means less material creates a stronger, sturdier structure than other building materials.
Typically, a RHINO metal building system spaces columns 25 feet apart.  On the other hand, old-fashioned wood structures place studs every 16 inches.
Obviously, wood framing takes more materials— and more time.
A Metal Building System Means Less Work at the Job Site
The factory fabricates each piece of the metal building kits to a precise size and gauge.
Each framing member fits into an exact pre-determined spot in the framing.
Moreover, with steel building kits all framing components arrive already cut, welded, punched, and clearly identified.
Conversely, wood framing requires more work.  Sorting through lumber, measuring, and sawing wood to length slows construction.
However, prefabricated building kits arrive clearly marked and ready for assembly.
In fact, you construct a prefab metal building much like a life-sized erector set.
First, the primary steel framing components quickly bolt together.  Then, the secondary framing and steel panels attach with self-drilling screws.
What could be simpler?
A RHINO Steel Building Reduces Construction Time by 33% or More
Depending on the size of the crew, the framing for a modest 2,500 square foot RHINO prefabricated building goes up in about three days.  A 6,000 square foot structure would take about a week to erect.
RHINO Metal Building Kits Also Cost Less to Operate
Successful business owners keep an eagle eye on the bottom line.  They closely examine the cost to buy and build their construction projects.
However, they also look ahead to the future.  What will it cost to operate the structure?
Fortunately, RHINO steel building kits shine here, too.
RHINO's steel building kits produce strong, durable structures.  Our steel buildings last decades longer than other types of structures.
A well-insulated RHINO metal building saves the owners as much as 50% on heating and cooling costs.
As an added bonus, a commercial-grade, fire resistant RHINO steel building earns big discounts from most insurance companies, too.
Conclusion
A RHINO prefabricated building saves you money today, tomorrow, and beyond.
A RHINO Prefabricated Building for Every Commercial Need
RHINO's expert steel building specialists take your initial concept and develop the perfect metal building for you.
Remember, whatever your commercial or industrial building needs, the RHINO-tough metal building system can do the job quicker and easier than other building methods.
Call RHINO now at 940.383.9566 for more information, helpful suggestions, and a free estimate.
(Updated 11-13-2019.  Originally published 4-12-2013.)