Increasing Rentals for Public Storage Buildings
Steel self storage building kits allow for affordable expansion of mini-warehouse facilities.  Therefore, consider expanding your public storage business with the following ideas.
Public Storage Buildings and Curb Appeal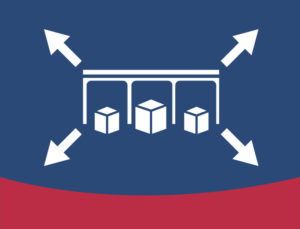 In any retail operation— including self storage businesses— appearances do matter.
An attractive, upscale facility invites customers in; a shabby, run-down mini-warehouse operation drives customers away.
If it appears you take care of the facility, customers will trust you to take care of their stored items.
Decide if your current units need renovating for a fresh look. Go beyond aesthetics.  Check out rival facilities and compare them to your operation.
For example, do you need to upgrade security to compete in your marketplace?
Adding alarms, increasing lighting, and installing security cameras boosts customer confidence in your operation.
Does your location still work for you?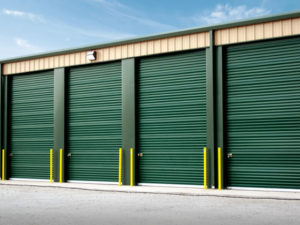 Towns and cities change constantly.  New commercial and residential developments start popping up on one side of town, while another area begins to atrophy.
Consequently, where you once enjoyed sufficient traffic, you may now find diminished circulation of potential customers.
Does your current location allow room for expansion?
If not, you may want to move to a better location, or consider expanding to a second facility in a prime area.
Add Prefab Storage Units with RHINO Self Storage Building Kits
If your current site still brings in the business— and provides room for further growth—the next logical step is adding more storage units.
Here are several ways to increase available rental space:
Do smaller units stay vacant? Reconfigure the smaller storage spaces.  Combine two smaller units into a larger rental space.
Do 10'x10' rentals make up the lion's share of your income? Build more of those.
Does your lot limit the amount of land available for growth? Check into two-story storage buildings to double rentable space.  Using mezzanine floors in two-story prefabricated self storage buildings maximizes space.
Consider Adding Climate-Controlled Public Storage Buildings
Many customers today willingly pay 15% to 35% more for climate-controlled units.
Here are a few tips for climate-controlled storage space:
Design these structures for access from interior corridors, not exterior openings.
Keep humidity at 50% or less to protect items from mold and mildew.
Climate-controlled storage requires an average of one ton of air conditioning/ heating for every 1,400-1,600 sq. ft. of floor space. (Check with a local engineer for exact recommendations for your area.)
Include premium insulation packages on climate-controlled buildings to keep operating expenses low.
In hotter climates, consider adding cool-coated metal roofing to cut air conditioning costs another 15%.
Prefabricated Self Storage Buildings for Recreational Storage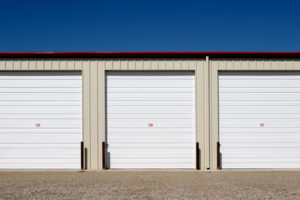 Many new residential developments discourage property owners from storing boats and RVs on their property.  These outdoor lovers are a prime target for self-storage facilities.
If RV and boat use is popular in your area, you may want to include larger units for their storage.  Here are a few points to keep in mind:
Recreational vehicle and boat rentals generally make extremely stable, long-term tenants.
To allow easy maneuverability, RV and boat rental units need a 50' to 60'-wide aisle.
Boats and recreational vehicles represent a substantial investment for their owners. Consequently, security is paramount to these customers.
While open-air, canopy-style storage buildings are less expensive to build, most boat and RV owners prefer the greater protection of a completely enclosed rental space.
RV and boat owners demand complete 24/7 access.
The average size of a recreational vehicle unit is 14'x40', or 560 sq. ft.
Boat storage units, on average, measure 12'x15'.
Conclusion
To stay profitable, self storage operations need to adapt to changing markets, offering a variety of attractive rental space options.
Expand with RHINO Metal Storage Building Kits
Perceptive mini-warehouse facilities choose prefabricated self storage buildings from RHINO, the premier steel building system with an affordable price.
RHINO self storage building kits:
Erect quickly
Stand strong against weather extremes
Require little maintenance
Hold their value over time
Our prefab storage units create exterior access public storage buildings of any length.
In addition, RHINO offers wide, clear-span metal storage building kits for interior-accessed structures.
RHINO options for mini-warehouse operations include:
Cool-coated steel roofing for warmer climates
Extra-thick insulation for climate-controlled buildings
Large-throat gutters and downspouts
Mezzanine second floors for two-story storage facilities
Overhead doors in a variety of styles, colors, and sizes
Personnel doors
Skylights
Wide range of metal building colors
Wind-rated doors for coastal areas
Discover for yourself the RHINO Difference in prefabricated self storage buildings.
RHINO's expert steel building specialists are available to answer all questions and assist in planning your self-storage expansion or other construction project.
Speak to a RHINO specialist today at 940.383.9566
(Updated 8-12-2020.  Originally published 6-1-2016.)