Why Buyers Love RHINO Metal Prefab Buildings
The benefits of using pre-engineered steel for buildings expand to cover three phases: purchasing, constructing, and using.
Pre-engineered steel framed buildings provide advantages that are unmatched by any other building system.  Affordable to buy, build, and operate, metal prefab buildings dominate today's low-rise non-residential construction.
Steel Building Advantages When Buying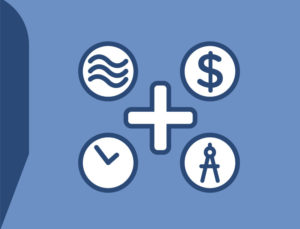 Buyers love the easy purchasing system offered by RHINO Steel Building Systems.
Highly experienced metal building specialists assist buyers through every step of the process.  Their expert advice and helpful tips make the ordering process painless and stress-free.
Here are some of the up front RHINO metal building benefits buyers appreciate:
The most cost-effective building method available today
High quality, commercial-grade, corrosion-resistant rigid steel framing
Well-known company with a proven track record
High-tech design software with 3-D stress analysis to ensure structural integrity
Custom metal buildings designed and produced to the customer's specific requirements
Final plans stamped by an engineer licensed in that state
Guaranteed compliant with all current local building codes
Unrestricted design and floor plan possibilities
Large, unobstructed space ideal for aircraft hangars, barns and stables, churches, manufacturing plants, large equipment storage, equestrian riding arenas, vehicle showrooms, warehouses, sports facilities, and more
RHINO options like doors, downspouts, gutters, skylights, steel panels, insulation, pipe boots, and vents and the accessories ship with the steel framing
Benefits of Constructing with Steel for Buildings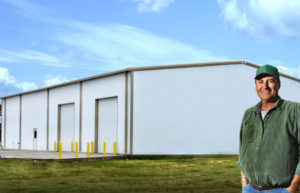 The popularity of pre-engineered steel buildings means finding professional steel erectors and contractors is simple.  It also ensures there is a ready supply of sub-contractors experienced with steel buildings.
On smaller projects, many people save money by erecting the steel buildings themselves.
Just look at the advantages RHINO metal prefab buildings provide during construction:
Building officials familiar with and confident in pre-engineered steel framing, simplifying the permitting process
Multiple shipping points across the U.S. to reduce freight costs
Pre-engineering reduces waste; no paying for building materials not used
Systematic, bolt-together steel buildings save time and money by arriving ready to assemble, cutting construction time by 33%
Steel's strength produces a stronger structure with fewer pieces
RHINO's pre-welded clips eliminate time-consuming welding in the field
Using steel for buildings requires less concrete for the slab than other building methods, further reducing construction costs
The Benefits of Steel Framed Buildings After Construction
Strong, durable steel buildings outlast and outperform every other type of structure.  Here's how:
Dimensionally stable steel never bows, cracks, rots, splits, twists, or warps as it ages. Steel building framing stays straight and perfectly aligned over the structure's lifetime.
RHINO metal building owners save 50% on utilities with the Pro-Value Insulation Package. Pro-Value insulation diminishes outside noise, too.
Steel framed buildings are fire resistant. They do not ignite— nor add fuel to a building fire. Consequently, the fire-resistant qualities of commercial-grade steel buildings earn lower insurance premiums.
Steel resists termite and wood ant attacks. There is no need for costly treatments with harsh chemicals or astronomical repair bills.
Steel framed buildings stand up to earthquakes, forceful winds, heavy snows, lightning, and other weather extremes better than any other building system.
Inorganic steel does not support mold or mildew. Unlike wood, steel emits no volatile organic compounds (VOCs), providing a healthier indoor air quality.
Custom metal buildings need little upkeep, decreasing painting and other maintenance costs.
Metal buildings keep their good looks and value for decades longer than other structures.
Metal buildings expand easily and economically.
RHINO: The Premier Metal Building System

RHINO has built its steel building reputation one structure at a time.
We believe our repeat customers offer the greatest confirmation of the quality of our products and service.  In the past twelve months, over 30% of our sales came from returning customers and the new clients referred to us by happy RHINO building buyers.
Find out how RHINO stands out from the common herd.
Call today at 940.383.9566 for more information and a quick quote on your upcoming building project.
(Updated 3-31-2021.  Originally published 5-16-2017.)