Defining the Parameters for Pre-engineered Steel Buildings
---
Ready to get started?
---
Before choosing a metal building size, it is helpful to know a few basic guidelines. To start with, let's get a couple of common misconceptions out of the way.
First of all, someone new to pre-engineered steel buildings often has the mistaken idea there are prescribed sizes from which to choose.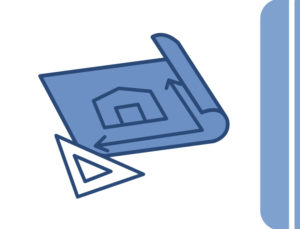 Truth is, there are no "standard" models in metal buildings. Every RHINO steel building is designed to the customer's exact wishes and to local codes.
Secondly, those new to the concept sometime expect to make floor plans selections, as you would with buying a house. That is not the way a steel building system works.
Pre-engineered metal building frames create a self-supporting structure. You enjoy complete interior design freedom with a pre-engineered metal building. You are never stuck with a pre-conceived floor plan that does not exactly fit your needs. You design your own interior layout.
Let's look at some of the basic parameters governing RHINO steel buildings.
Comparing Square Footage
Pre-engineered metal buildings and conventional home construction differ in how they are measured. Typically, designers calculate a home's square footage by the inside space.
Steel buildings, on the other hand, base square footage on the outside dimensions of the steel.
Thus, if you already have an architectural plan for a 40-foot by 60-foot interior, the steel package will show a slightly larger square footage. Your RHINO steel building specialists will calculate the correct size for you, based on the type of steel framing your design requires.
Metal Building Widths
Keep these guidelines in mind when considering a steel building purchase:
RHINO seldom sells structures smaller than 30-foot-by-30-foot. People generally choose more traditional construction methods for smaller buildings. However, smaller structures are available upon request.
Our most common metal building size is 40-foot by 60-foot.
RHINO's maximum unobstructed clear span width is 300-feet.
Modular frames— with limited interior supports— may reach up to 480-feet in width.
Modular framing generally becomes the more economical choice over clear span framing at 80-foot to 100-foot widths or greater.
Metal Building Heights
These facts should clarify the range of available building heights:
RHINO structures are "low-rise" buildings, generally one or two-story.
Steel building systems measure height to top of the eave, not the peak of the ceiling.
Most of our orders tend to be in the 12-foot to 20-foot range in height.
Building heights up to 40-feet are possible with a standard quote. Taller structures require a custom quote.
Metal Building Lengths
Because of its efficient design, a pre-engineered metal building system has unlimited length constrictions. Whatever your property and budget allows, steel buildings can do.
More importantly, RHINO's systems make future length expansion quick and inexpensive. You simply order more framing bays to attach to one end— or both ends— of the building.
If later expansion is expected, be sure let your RHINO metal building specialists know. Choosing load-bearing endwalls on your original structure makes later expansion simpler and easier.
Metal Framing Types
RHINO offers two basic choices of steel columns:
Tapered steel columns use less steel, keeping costs down on larger structures.
Straight steel columns produce a more traditional-looking interior with more usable space.
Straight wall designs work well up to an 80-foot width. However, even at widths of 40-feet or more, tapered column framing may save money over straight wall designs. Ask your RHINO steel framing specialists to quote 40-foot to 80-foot wide structures for both straight columns and tapered columns to give you a comparison.
Roofline Choices for Steel Buildings
Keep these guidelines in mind when choosing your structure's roof design:
Most steel buildings sport gable roofs.
Hip roofs are also possible, but will be more expensive than a gable roof.
Inexpensive single slope roofs are best for some steel building projects, depending on the application. Single slope roofs also work well as additions to existing steel buildings.
If the budget is important, keep in the mind that the lower the pitch of the roof, the more economical the steel building package. Most of RHINO's orders fall in the 1:12 to 4:12 pitch range. However, steeper pitches are possible where the design or local snow loads demand it.
RHINO Metal Buildings: The User-Friendly System
Hopefully, these basic steel building guidelines will make determining your metal building dimensions easier.
You'll also find a RHINO Design Your Building Tool on our home page to help you visualize your dream building.
If you have more questions, please call RHINO now at 940.383.9566. Speak to one of our knowledgeable steel building specialists about common metal building sizes. You will find their expertise invaluable in planning your next construction project.