Why So Many Congregations Choose Steel Church Buildings
Cost-conscious religious congregations prefer metal churches for their houses of worship.
Why?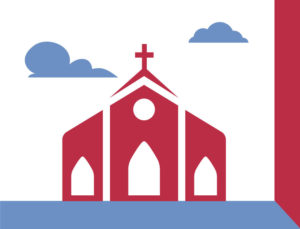 Because only prefabricated steel church buildings supply the soaring ceilings and clear space so important to a church's sanctuary.
Moreover, congregations find prefab steel structures are the best buy when building a church expansion.
And, as churches grow, they discover prefab metal structures prove to be the most logical and economical choice for all their building needs.
Maximizing Space with Metal Church Expansions
Strong and durable steel buildings suit the needs of sanctuaries, as well as annex church buildings like these:
Administrative office buildings
Audio/video production units
Bus garages
Child care centers
Choir rehearsal halls
Church gyms or youth centers
Fellowship halls with kitchens
Mailroom operations
Multi-use buildings
Open air pavilions for outdoor activities
Parochial classrooms
Prayer chapels
Sunday school buildings
Metal Church Buildings Save Money Now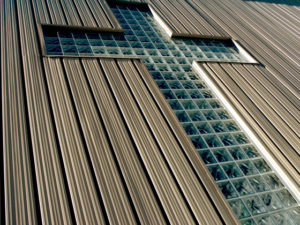 So what is so great about metal buildings?
Steel structures stretch church dollars. And, as you know, good stewardship is crucial to any religious building project.
Consequently, RHINO's economical steel church buildings work perfectly for congregations. Our prefab church buildings offer most structure for the least cost.
Features like these win the approval of church building committees everywhere:
Stretching the Building Fund: Affordable metal church buildings save parishioners thousands of dollars over other construction methods. Consequently, the church gets more structure per dollar with prefab steel church buildings.
Faster to Erect: Building a church structure with a pre-engineered system cuts construction time. In fact, RHINO's steel churches slash erection time by 33%. Faster construction saves money on labor.
Simpler Construction: Prefab church buildings go together much like a giant erector set. Every piece of the kit arrives clearly marked. Each piece is ready to connect to the rest of the building skeleton in an orderly, logical fashion.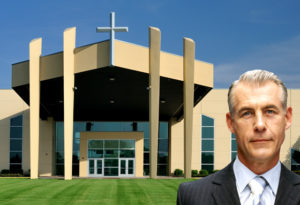 In fact, many church congregations erect smaller buildings themselves. With a little supervision from an experienced builder in the congregation, the building goes up quickly and easily.
Prefab Church Building Expansions Save Money Later
Prefab metal buildings are also economical to operate.
Energy Savings: Premium insulation systems, like RHINO's Pro-Value Insulation package, slash church utilities in half.
In addition, the thick insulation also helps to reduce distracting traffic noises from penetrating the structure.
Insurance Savings: Commercial-grade steel's fire resistance reaps substantial discounts on insurance. Hence, that's another big cut for the church's operating budget.
Maintenance Savings: Metal church buildings do not require the frequent repainting, repairs, and costly termite treatments that are necessary for wood-framed buildings.
Growth Savings: Growing churches eventually need larger accommodations. Naturally, forward thinking building committees plan for future church growth.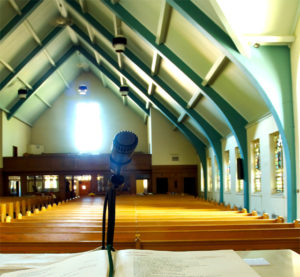 Fortunately, metal churches expand easily. Simply adding matching framing bays on either endwall is the most economical expansion method.
Additional Reasons for Building a Church Structure with Steel
Built Strong: The strength of steel allows wide spans of uninterrupted space.
Not only does all that clear span space work well for sanctuaries, but it also supplies complete design freedom for religious supplementary buildings, too.
Moreover, steel's superior strength also provides extra protection from lightning, wind, earthquakes, snow, fire, mold, termites, and premature aging.
Best of all, RHINO's steel church buildings meet or exceed all current local building codes for the lifetime of the structure— guaranteed.
Versatility: Prefab metal churches provide unlimited design choices. Steel panels, brick, stone, glass, tilt-up concrete, stucco, or wood may grace the structure's exterior.
Green Building System: Good stewardship of our planet is also important to worshipers. Therefore, congregations enjoy knowing metal church buildings use resources wisely.
In fact, as the most recycled material on the planet, steel reigns supreme as an eco-friendly building material.
Yet, unlike other recyclables, steel never loses any strength, no matter how many times it is recycled!
Conclusion

Churches are called to good stewardship. Steel structures stretch both the church's building budget and operating budget to the max.
RHINO: On Time and On Budget
RHINO Steel Building Systems would love to team with your congregation for a construction project. Our adaptable building system allows for essentially any interior floor plan you require.
We have supplied many prefab church buildings— both as sanctuaries and as auxiliary structures.
Please call RHINO today at 940.383.9566 for more information and a free building quote.
Let's work together to make your church expansion's building project a reality.
(Updated 7-17-2019. Originally published 2-13-2018.)