Home Alone: Steel Buildings for Backyard Hideaways, Part 3
Finding time and space to indulge in your favorite hobby or craft is difficult. Create a permanent space for your pastime with a steel building craft cottage in your own backyard.
Limited Time and No Room for Your Pastime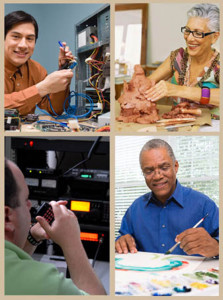 It is hard to find time in your busy schedule for your favorite pastimes. Time is short.
Most hobbies and crafts tend to involve an overabundance of trappings. Dragging out all the "stuff" for your latest project— and then putting it away when you are finished— wastes time.
Most creative outlets also require the one thing your home lacks: additional space to spread out your latest project and work on it.
Consequently, you put off working on your craft task until you have a larger block of free time. You opt for watching yet another boring reality TV show, instead of losing yourself in self-expression.
Wouldn't it be wonderful if you could step out your backdoor into your own hobby haven? Wouldn't a creative space where everything lay ready to use at a moment's notice be a dream come true?
Let the Creativity Flow in a Metal Building Craft Cottage
Build your own backyard craft cottage with a prefabricated metal building from RHINO. Affordable, easy to build, long lasting, and versatile, RHINO steel buildings house your hobbies with the strongest building material available.
The steel beams of a metal building provide deeper wall cavities than ordinary 2×4 wood framing. Thicker, more energy efficient insulation means lower utility bills— and a much quieter interior, too.
A quality-made RHINO steel structure adds resale value to your property, too.
Personalize Your Steel Building Craft Cottage
Durable and colorful steel panels allow you to fashion an attractive metal building craft cottage. However, if you would prefer to match the hobby hut to your home's exterior, finish your steel building craft cottage with brick, stone, or stucco.
Do you need a lot of natural light for your pastime? RHINO offers an assortment of  wall lights and skylights to brighten up your hobby and craft building.
When planning the space for your craft cottage, allow plenty of room to display your finished projects— unless you plan to sell your creations for profit.
Profiting from Your Pastime
With a backyard metal building hobby hut beckoning, you will spend more time creating. In fact, your output may increase so much that you decide to sell your creations.
Imagine doing what you love, whenever you want, and making money doing it!
Many people turn their pastime into a paycheck by starting a sideline business. There are tax advantages to setting up as a business, too.
Order Your Own Metal Building Craft Cottage Today!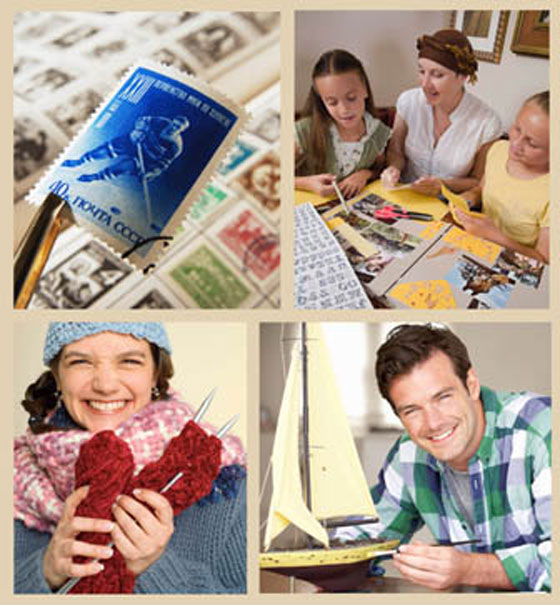 Bring all your questions to RHINO's steel building specialists. They will lead you though the ordering process, helping you choose the size, style, and options you want, then send you a free estimate.
Call 940.383.9566 now.