Part 1: The Importance of Construction Permits for Metal Buildings
Do you need a building permit to erect a pre-engineered steel building? Probably.
Most local building authorities require construction permits for all new construction and remodel additions. While some rural areas may not need a building permit for agricultural steel buildings or storage structures, NEVER assume your structure is exempt.
Why Do You Need a Building Permit?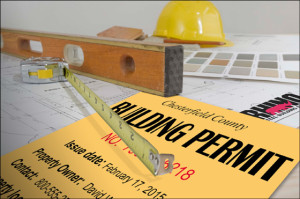 Building permits and inspections protect you from inferior construction. They make sure your structure is safe, up to code, available for resell, and insurable.
Who is Responsible for Building Permits?
The responsibility for obtaining building permits rests squarely on the shoulders of the property owner. It is in your own best interest to be sure your structure meets all local requirements.
When you build without proper documentation or new building permits, you risk the following:
• Making your property very difficult to sell
• Being forced to make expensive changes to meet building standards
• Lenders refusing loan approvals for potential buyers
• Being forced to move or rebuild structures to accommodate overlooked setbacks or easements
• Paying expensive fines for not following zoning and permitting laws
• Enforced demolition of an improperly constructed building
The new building permitting process aims to eliminate potential problems before construction begins.
Where Do You Go for a Building Permit?
First, call your local building department. You can find the number in the phone book or by searching online.
Ask if your property falls under the jurisdiction of that office. Be ready with the exact property description and location from your deed.
Some areas belong in the jurisdiction of the City Building Department; other locations fall under the purview of the County Building Department. Do not waste time asking numerous questions, only to discover you are speaking to the wrong entity!
Do Your Homework!
Take the time to research and understand zoning restrictions and building codes and loads for your area. It is well worth the effort. It insures your steel building project will be legal, safe, and problem free.
For more information on construction permits and steel buildings, call RHINO at 940.383.9566.