Digging Up the Dirt on Steel Building Groundwork
Why does metal building site preparation matter?
Well-planned and executed groundwork is crucial for a successful foundation. In fact, the building's structural integrity literally rests on a strong, firm foundation bed.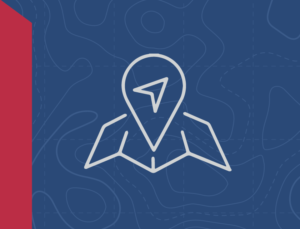 Moreover, a poorly prepared construction site set up can turn into a nightmare. It is important to obtain all the proper building permits. Staying compliant with local building codes can avoid these expensive horrors:
Hefty fines or citations
Deconstruction of portions of the structure
Forceful directives to remove the entire building
Ground shifts that compromise the strength of the foundation and the steel building
An inability to sell the property later, as lenders refuse loans on a noncompliant property
Serious injuries or death, with claims against your property insurance
However, there's no need to panic. You can circumvent problems with proper metal building site preparation.
Do-It-Yourself or Hire a Pro?
First of all, decide who will handle the per-construction phase of your project.
Many of RHINO's steel building customers prefer to build their own structures. For those confident in their skills and construction experience, do-it-yourself construction works well on smaller building projects. However, that also makes the do-it-yourselfer solely responsible for complying with local building restrictions and all site work.
Therefore, if you have any doubts about your abilities, hire licensed contractors to deal with construction site set up.
Engaging experienced excavation and foundation contractors for your metal building site makes it easier for the building owner. Employing a general contractor to manage the entire building process is even simpler.
Do your homework. Ask for bids and references from at least three contractors before choosing one.
What Are the Local Restrictions?
Start at your local building department.
What will you need to provide to obtain building permits? Are there restrictions and easements exist for the property? What are the local building codes? Does your location present any special frost line or soil type considerations?
Let building officials lead you through the process.
Where Will Your Building Be Located?
Site selection demands careful thought. Consider the following before choosing the best location for the building on the property:
Drainage: Will water drain away from the building? Will other buildings or the lay of the land interfere with proper drainage? Will the structure require special trenching to channel water from gutters and downspouts?
Orientation: How will wind, rain, sun, snow, and the surroundings affect the structure?
Utilities: Will the proposed site interfere with any existing electrical, gas, or water lines? The building department knows whom to call for this information. Call before you dig!
Access: Beyond the foundation, workers need at least a 10-foot to 12-foot clearance for construction. Also, consider accessibility for the metal building delivery truck. Find a pathway to the site that is free of obstructions and overhead wires. Leave ample room for unloading and organizing the steel framing pieces.
Paving: What areas around the structure will require paving? Include all sidewalks, driveways, and parking areas in your plans. Remember, everything must drain away from the building.
After you have determined the best building location for your new structure, send in a surveyor to measure and mark the foundation parameters.
Getting Down to the Nitty Gritty Groundwork
Preparation for a steel building site begins with the removal of trees and stumps, vegetation, and any large rocks.
Excavators then remove the topsoil, saving it for later filling where needed. Graders should get rid of less stable clay-based or silt-like soils during construction site set up.
Depending on soil conditions, the site may require a specific type of fill dirt to create a solid foundation bed that will not shift over time. The denser the soil, the more load it can carry. Moisture content also affects an excavator's ability to compact the soil properly.
Graders then smooth the area to create a firm and level pad for the foundation. The foundation bed must be thoroughly compacted before the foundation work begins.
Many times foundation problems result from poor soil and site preparation. Consequently, the uninitiated should leave groundwork to the professionals.
Getting the Foundation Right
The precision of steel building kits makes them unforgiving of foundation mistakes.
There is no fudge-factor in pre-engineered steel buildings. Anchor bolts must be set in the foundation exactly. Therefore, using a reliable licensed concrete contractor with metal building experience is vital to the success of your project.
Also, take time with the foundation. Thoroughly curing the concrete prevents cracking or compromising the foundation.
Getting Your Metal Building Site Right
Don't become so excited about getting your steel building up that you overlook the preparation details. Take it step-by-step, and you will soon be enjoying a problem-free metal building.
Need more information about metal buildings and construction site set up? Call RHINO Steel Building Systems today at 940.383.9566.