RHINO Metal Buildings:
The Right Building at the Right Price, Anywhere in North America.
Whether you are in Alaska or Florida, Maine or Hawaii, Canada or Mexico, RHINO is ready to assist you with your low-rise steel building project. We have delivered thousands of high-quality, competitively-priced, prefabricated steel buildings to all 50 states in the U.S., Canada and Mexico.
Test our metal.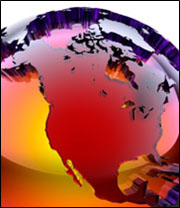 We have built out company and reputation one structure at a time. We believe success in our industry is not only about providing strong, solid buildings, but also about building strong, solid relationships with our clients. We are determined to give every customer an exceptional building that exactly fits their needs, with outstanding service before, during, and after the sale.
The satisfaction of our previous customers speaks volumes about the quality of our buildings and our service. Over 30% of our orders in the past 12 months have been from repeat buyers or from those referred to us by our satisfied customers. RHINO has earned an A+ rating with the Better Business Bureau. (Check out our Testimonials Page to see a few examples of the thousands of customers who love their RHINO buildings.)
We know this industry literally from the ground up.
Our qualified and experienced metal building specialists will take your initial concept and develop the structural design which best fits your needs. They'll assist you in choosing the accessories and options to enhance your particular building use. All of our team members have many years of experience in the metal building business. Over the years we have encountered almost every building situation imaginable, so we are well prepared to handle your every need.
And we know your area.
Every area of the country has its own challenges and unique needs. Whether your area is prone to extreme heat or cold, termites, heavy snows, hurricanes, wildfires, earthquakes, or violent thunderstorms with lightning, hail, high winds, heavy rains, and tornadoes— a RHINO steel building can be designed to meet the challenge. Our knowledgeable metal building specialists bring their expertise to the table, to get the building needed for your application and location. RHINO helps keep your building project on time and on budget.
Whatever your local building codes demand, RHINO guarantees to design a steel framing that will meet or exceed all snow loads, wind loads, and seismic loads for the lifetime of the building!
We can ship prefab metal buildings directly to your job site from one of our multiple points across the U.S. RHINO has resale certificates for all 44 states in the U.S. which charge sales tax. We serve all the following locations:
Alabama
California
District of Columbia
Idaho
Kansas
Maryland
Mississippi
Nevada
New York
Oklahoma
South Carolina
Utah
West Virginia
CANADA & MEXICO

Alaska
Colorado
Florida
Illinois
Kentucky
Massachusetts
Missouri
New Hampshire
North Carolina
Oregon
South Dakota
Vermont
Wisconsin

Arizona
Connecticut
Georgia
Indiana
Louisiana
Michigan
Montana
New Jersey
North Dakota
Pennsylvania
Tennessee
Virginia
Wyoming

Arkansas
Delaware
Hawaii
Iowa
Maine
Minnesota
Nebraska
New Mexico
Ohio
Rhode Island
Texas
Washington

Call today and discuss your building project with one of our friendly building specialists, and experience for yourself The RHINO Difference. Call today: 940.383.9566.