Savage Weather in the Bay State Demands Stronger Structures
New England's punishing hurricanes, blizzards, and snowstorms mandate storm-resistant steel buildings, homes, warehouses, and even prefab metal garages for Massachusetts.
Structures all across New England here need to stand up to hurricane-force winds and massive snowfalls.
Five of the Worst Massachusetts' Storms
Let us look at few of the most grueling storms to strike Massachusetts in the last 65 years.
1991— Hurricane Bob: Startling weather watchers, Hurricane Bob progressed from a tropical depression to full-blown hurricane in only 18 hours on August 17, 1991.
Rapidly strengthening, Bob reached Category 3 strength on the Saffir-Simpson Hurricane Scale by the next day. The cooler Atlantic waters weakened the storm to a Category 2 before it barged into Rhode Island and Massachusetts on August 19.
Sustained winds of 100 m.p.h. wreaked havoc across southeastern Massachusetts. Wind gusts in Cape Cod, Brewster, and Truro reached 125 m.p.h. Buzzards Bay and Cape Cod suffered the worst of the damage. Bob pounding surge and storm surge permanently removed 50 feet of shoreline from Martha's Vineyard and Nantucket.
Hurricane Bob inflicted property damages of $2.7 billion (2016 USD) across New England and claimed 18 victims in the U.S.
1954 — "The Twins" Hurricane Carol and Hurricane Edna: Striking New England just 11 days apart, Hurricanes Carol and Edna hammered the Bay State.
Tropical Storm Carol increased to hurricane status on August 25, 1954. Carol gained Category 3 strength before it smashed into Long Island, NY on August 31. Winds of 80-100 m.p.h. swept across almost all of eastern Massachusetts. Martha's Vineyard recoded gusts of 120 m.p.h. Carol's storm surge reached 14 feet in New Bedford, MA.
Hurricane Carol inflicted damages of $4.1 billion (2016 USD) across New England. The storm killed 65 people in the U.S. and injured a 1,000 more.
Still reeling from the impact of Hurricane Carol, Massachusetts endured another hurricane only 11 days later. Edna churned ashore on September 11, passing directly over Cape Cod, MA, as a Category 2 hurricane. Martha's Vineyard again suffered wind gusts of 120 m.p.h. Some areas received as much as 11 inches of rain.
Fortunately, Edna did not hit at high tide, as Hurricane Carol had, so the storm surge was only 6 feet.
Hurricane Edna killed 21 people in New England. Property damages climbed to $342.9 million (2016 USD).
2013— Winter Storm Nemo: Massive blizzards and snows storm often grind New England to a halt for days.
On February 7, 2013, Winter Storm Nemo screamed across Massachusetts, inflicting hurricane-like winds of 102 m.p.h. Five states— including Massachusetts— recorded snowfalls over 30 inches, including Framington and Quincy.
Eighteen people died in Winter Storm Nemo.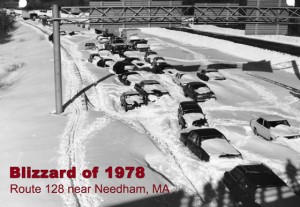 1978— New England Blizzard: Over 27 inches of snow buried Boston and the rest of Massachusetts after a ferocious blizzard hit the area on February 6, 1978.
Weather experts missed the mark on predicting the seriousness of this storm. The strength of the blizzard caught Massachusetts residents off guard. By the time people realized the danger and began their journeys home, the roads were impassable. Traffic stopped. Snow continued to fall at an alarming rate.
Howling winds of 70 m.p.h. created huge snow drifts in Boston. Visibility plummeted. Along the Massachusetts shore, 100 m.p.h winds brutalized the area, with 17-high waves.
By the time the storm passed, 99 people in Massachusetts had perished. Another 4,500 across New England suffered injuries.
Steel Buildings in Massachusetts
These severe Northeastern storms demand better, stronger, safer structures. Steel buildings, sheds, homes and prefab garages in Massachusetts meet that demand.
Due to the severity of the weather in the area, New England boasts some of the most rigorous building codes in the U.S. No RHINO metal building has ever been denied a building permit anywhere, including Massachusetts. RHINO steel buildings promise to meet— or even exceed— every current wind and snow building requirement— guaranteed.
A first-class steel building company, RHINO built its reputation on stronger, safer, smarter low-rise commercial and industrial buildings of all types. RHINO structures fit all types of low-rise structural needs, including:
• Agricultural /Farm /Ranch Steel Barns, Hay Sheds and Buildings
• Aircraft Hangers and Support Structures
• Automotive and Welding Shops
• Churches and Religious Administration Buildings
• Commercial Steel Buildings
• Gymnasium and Sports Facilities
• Hobby Structures
• Low-Rise Office Buildings
• Medical Buildings
• Multi-purpose Garages and Storage Structures
• Oil and Gas Structures
• Recreational Structures
• Restaurants
• Retail Buildings (stores, shops, strip malls)
• Riding Arenas and Stables
• RV Storage Buildings
• Self-Storage Buildings
• Transportation/Trucking Buildings
• Vehicle Dealerships and Repair Facilities
• Warehouses
• Workshops
Learn more about constructing RHINO steel buildings in Massachusetts.
Call RHINO now at 940.383.9566 to learn about warehouses, outbuildings, prefab garages for Massachusetts and more. Our experienced and friendly metal building specialists offer design assistance, construction tips, free quotes, and further information on steel buildings in Massachusetts.