Why Steel Buildings Appeal to the Ag Market in the Lone Star State
Prefab metal buildings in Texas are ideal for all agricultural structures in the state.  In fact, Lone Star farmers and ranchers were among the first to appreciate the advantages of metal building kits.
And what's not to like about steel ranch barns?  Today's steel buildings are attractive, economical, simple to erect, easy to maintain, and durable.
Texas Leads the Nation in Farms and Ranches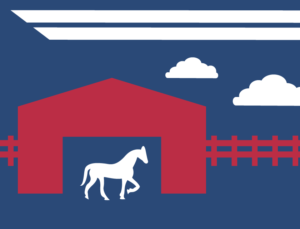 There are more farms and ranches in Texas than in any other state— 248,800.  According to the Texas Department of Agriculture, Texas farms and ranches cover over 130.2 million acres.
In fact, two of the largest agricultural operations in the country claim Texas as home.
The King Ranch, founded in 1853 in south Texas, covers 1,289 square miles.  That's a whopping 825,000 acres!
In North Texas, the Waggoner Ranch spreads across 796 square miles.  That's more area than all of New York City.
In fact, the Waggoner, founded in 1849,  is the largest contiguous ranch in America.  This impressive piece of real estate spans six counties.
The Waggoner Ranch sold for the first time in 2016— for a jaw-dropping $725 million!
However, these behemoth ranching operations do not represent the norm in Texas farms and ranches.
Texas Rural Dwellers Love Metal Barns and Buildings
Today's average Texas farm and ranch covers 523 acres.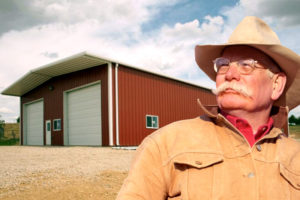 But large or small, Lone Star farmers and ranchers depend on metal building kits in Texas for all their ag building needs.
Texas also boasts the largest rural population of all the states.  In fact, over three million Texans live in the country.  That's 12% of the states total population.
Many of these rural dwellers live on working farms or ranches.  However, a leisurely drive through the countryside shows most small acreage rural homesteads also include one or more metal barns and storage buildings.
RHINO's Texas Metal Buildings
So why do so many rural-dwellers choose RHINO steel buildings in Texas? They trust our metal prefab ranch barns to stand up to the rigors of rural life.
RHINO's commercial-grade steel buildings in Texas offer built-in resistance to damage from strong winds, fire, lightning, termites, mold, rot, and aging.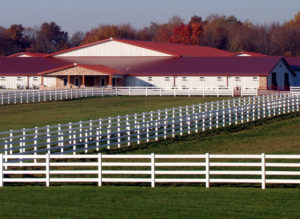 From metal barns to hay sheds, and stables to riding arenas, RHINO metal buildings provide the strongest protection at the best price.  That is why Texas farmers, ranchers, and rural dwellers trust Denton-based RHINO Steel Buildings Systems for all their structural needs.
RHINO agricultural buildings offer terrific advantages, including:
High-quality products at an affordable price
Clear spans up to 300-feet
Easy care
Fast, simple, bolt-together framing
Multiple customizing options
Rafter-free ceilings
Strength and durability
Unlimited versatility
Conclusion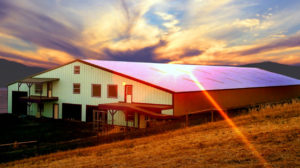 From Texas-sized farms and ranch barns to small rural homesteads, you can't beat prefab steel buildings in Texas.
Call RHINO today
Ask our experienced farm, ranch, and rural building specialists for a free quote for agricultural structures, storage buildings, and metal barns in Texas.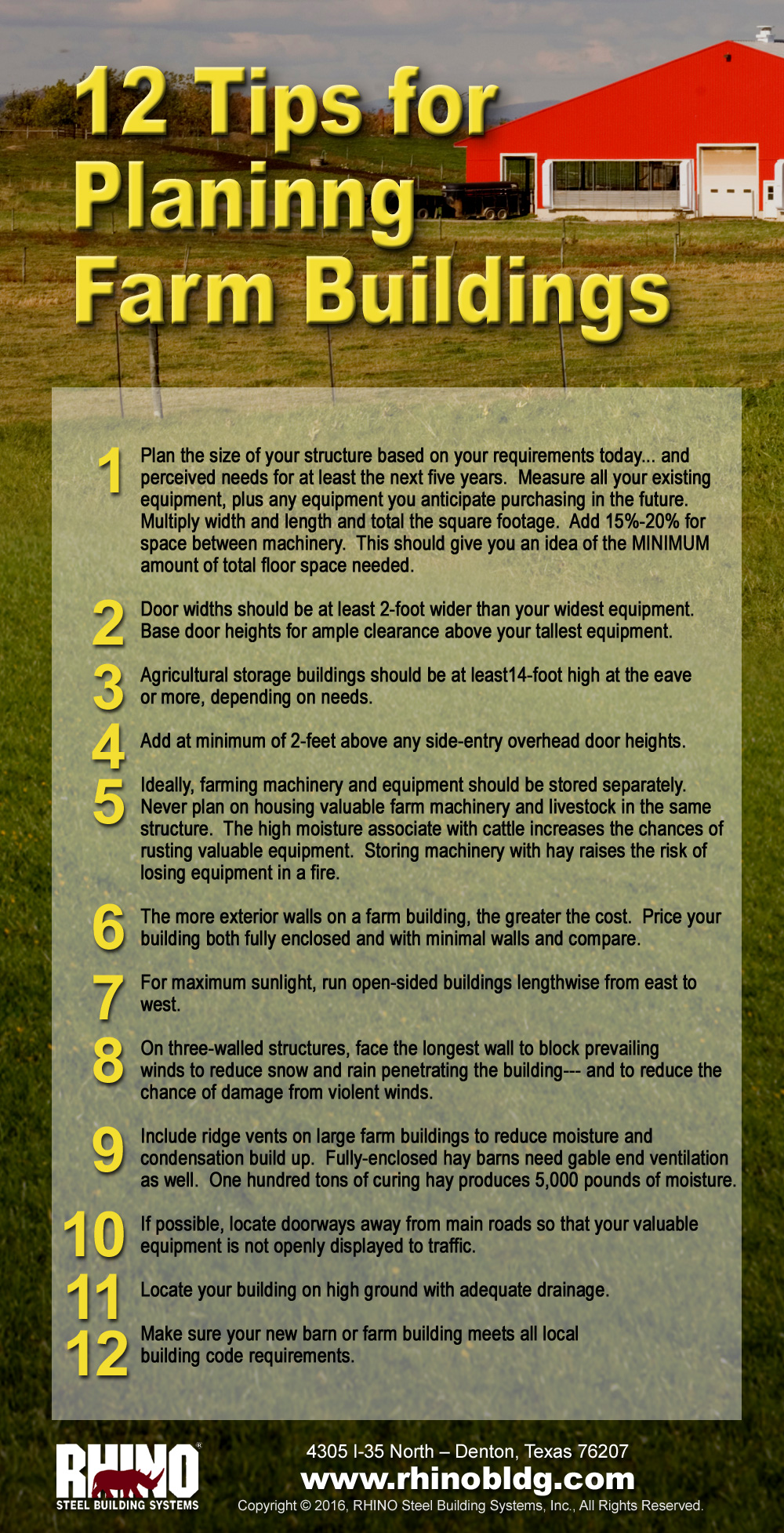 Find out for yourself why RHINO provides the best metal buildings in Texas— and all across North America, too.
Call RHINO's headquarters in Denton, Texas now at 940.383.9566.
(Updated 6-26-2019.  Originally published 2-9-2018.)