RHINO Houston Metal Buildings
If you're looking for a metal building in Houston, RHINO Steel Buildings has you covered! Our Houston metal buildings are strong, reliable, and economical. We ship all over North America — from the U.S. to Canada to Mexico — and we are committed to meeting our customer's needs with exceptional service before, during, and after the sale.
We know Houston.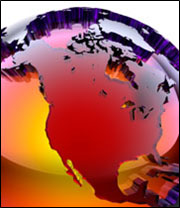 Every location has its own unique needs, issues, and challenges. RHINO's Houston metal buildings can withstand all kinds of extreme weather. Houston's intense summer heat won't wear down a prefabricated metal building, nor will the infamous humidity. While wood buildings can warp and crack from moisture in the air, steel remains steady in humid conditions. This makes metal buildings ideal for Houston. RHINO Steel buildings can also withstand cold, thunderstorms, lightning, heavy rains, high winds, tornadoes, earthquakes, wildfires, and more. A RHINO Steel building can meet any challenge that unpredictable Houston weather can provide!
And whatever your local building codes in Houston demand, RHINO guarantees we can design steel framing that meets or exceeds all wind loads, seismic loads, and snow loads for the lifetime of the structure.
We ship metal buildings directly to Houston — straight from one of our locations across the U.S. to your job site.
Our customer satisfaction speaks for itself.
Over 30% of our orders are from repeat buyers or buyers who have been referred by satisfied customers. That speaks volumes! The quality of our metal buildings in Houston is second-to-none, and with our strong buildings comes strong customer relationships. RHINO has earned an A+ rating with the Better Business Bureau, and you can review our Testimonials Page to read reviews from just a few of the thousands of happy RHINO customers.
We listen to your needs.
With our experienced metal building systems specialists, our Houston metal buildings are in good hands. We listen to your concept and develop a structural design that perfectly fits your needs and vision, whether you're creating a church building or an aircraft hangar. We've encountered every building situation imaginable, so we are prepared to handle any need you could have — even in that Houston heat!
Are you looking to build a steel building in Houston? Call us at 940-383-9566 to speak with a building specialist and learn more about creating the perfect Houston metal building for you.