For metal buildings in Dallas, RHINO Steel Building Systems is the best choice. RHINO's steel is strong and durable — created to handle any Dallas weather conditions — and our customer service is second to none. 
Built for Dallas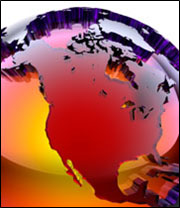 Dallas metal buildings must endure some of the most intense heat in the country. With temperatures rising over 100 degrees Fahrenheit in the summers, many metal buildings can become overheated, not to mention expensive to operate. Energy costs in summer can skyrocket, so it's vital that Dallas steel buildings are created to withstand the heat.
RHINO's steel buildings in Dallas can handle the hot Texas summers. With thermal breaks and extra-strength vapor barriers, our buildings increase energy efficiency. Furthermore, our insulation helps keep buildings cool — our Pro-Value Insulation Package protects against the heat and can cut summer energy bills in half.
Dallas is also a resident of "Tornado Alley," the mid-section of the United States where tornadoes are most common. This means that metal buildings in Dallas need to be able to stand against strong winds, debris, and tornadoes. Thankfully, RHINO has you covered. Steel has the highest strength-to-weight ratio of any material, but RHINO goes even further by providing customized options that can help protect your steel building against destructive winds. At RHINO, you can create a building with a low profile, minimal openings, wind-rated doors, brick exteriors (the most impact-resistant exterior available), and more, to make your steel building in Dallas as tornado-resistant as possible.
The RHINO Difference
RHINO is about more than simply having the strongest steel or providing customizable buildings — it's about having the most superior customer service in the industry. Our expert specialists have extensive experience working with metal buildings in Dallas, and they can help you create the ideal building, every step of the way. There's a reason that 30% of our orders come from repeat customers or people referred by past clients. We pride ourselves on being a great company to work with and we value your experience. Call us today at 940.383.9566 to experience the RHINO Difference and get started on your new Dallas steel buildings.