Let Me Count the Ways Metal Framing Attracts
As we near Valentine's Day, it seems to be the perfect time to count the reasons our customers love their RHINO buildings of steel.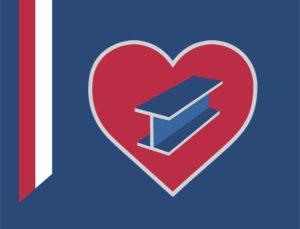 How do we know the advantages of our steel framing excites them?
First, they tell us how much they love their RHINO prefabricated buildings. They are proud of their steel structure.
Secondly, many people order more RHINO buildings.
Thirdly, RHINO customers recommend our prefab buildings to everyone they know.
And lastly, the clients our customers refer to us order RHINO steel buildings for their own projects.
In fact, in the past twelve months over 30% of our steel framing orders came from repeat customers— and the people they sent to RHINO.
Counting the Reasons People Love RHINO Buildings of Steel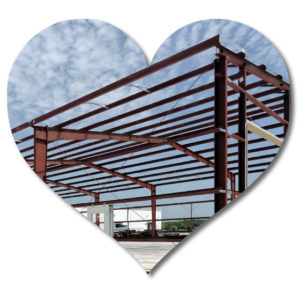 The number benefits that RHINO prefab buildings offer almost exceeds the number of uses for our strong, versatile structures.
Here are ten advantages supplied by RHINO metal structures:
BUILT-IN STRENGTH: Steel boasts the highest strength-to-weight ratio of any building material. Therefore, a steel structure requires far fewer framing pieces than wood.
Steel's inherent strength means large, unobstructed space, too.
CONSISTENT: RHINO metal buildings are manufactured to precise tolerances governed by stringent industry standards.
Unlike lumber, RHINO steel framing never creeps, warps, cracks, twists, sags, or splits over time.
SIMPLE: All RHINO's steel framing is cut, welded, punched, and marked at the factory. Design and prefabrication allows for the most cost-effective use of steel.
Naturally, such efficiency also results in lower costs.
FAST: RHINO prefab buildings cut erection time by 33%. The easy to understand assembly instructions simplify construction.
In addition, shorter construction time means faster occupancy, too.
SAFER: RHINO buildings withstand harsh weather extremes better than other building systems. A RHINO steel building offers built in resistance to damage from earthquakes, wind, snows, and even lightning.
NON-COMBUSTIBLE: Our commercial-grade steel buildings will not ignite. Nor does fire-resistant metal framing add fuel to a structural fire.
Therefore, most metal structure owners enjoy discounted insurance.
AIR TIGHT: Fortunately, our steel framing system resists the energy-wasting air leaks so common in other aging structures. Windows and doors close snugly throughout the lifetime of the structure.
Moreover, overhead door openings stay straight and true, without the sagging so common in aging wood buildings.
INORGANIC: With RHINO buildings of steel, you will experience none of the rotting, molding, or termite problems associated with wood framed structures.
REDUCES WASTE: Not surprisingly, RHINO prefab structures practically eliminate waste. Less waste means faster cleanup at the job site.
More Reasons to Choose a RHINO Steel Structure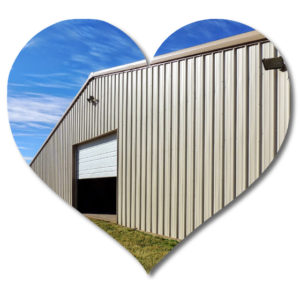 Are you infatuated with RHINO structures yet? Let us deepen the attraction with these seven additional lovable traits:
Eco-friendly RHINO steel structures have a high recycled content. And steel never loses its strength— no matter how many times it is recycled. No other recycled material can match that claim.
The same versatile metal structure can serve multiple purposes. A RHINO metal building adapts easily to endless possibilities.
Buildings made with metal framing need very little maintenance. In addition, a RHINO metal structure holds its beauty and resale value decade after decade.
RHINO prefab buildings are easy to remodel and expand.
You will save as much as 50% on heating and cooling with the RHINO Pro-Value insulation package.
RHINO includes many extra waterproofing features with our standard metal framing package.
Our knowledgeable metal building specialists really listen to our customers. They supply free quotes, make design suggestions, and share their technical expertise. At RHINO, we avoid the high-pressure "sign now" sales techniques common with too many metal building companies.
Conclusion
You will love a RHINO steel structure. It is the strongest, safest, smartest building you can buy.
Feel the Love with Your Own RHINO Prefab Buildings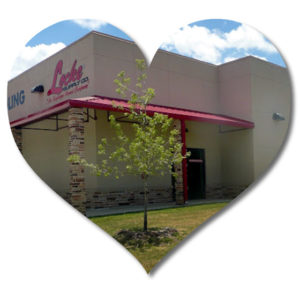 Now you see why RHINO pre-engineered buildings of steel appeal to so many metal framing buyers.
From metal barns, to airplane hangars, to church sanctuaries, to gigantic steel warehouses, RHINO steel buildings do it all.
Moreover, do-it-yourself building buyers enjoy the same benefits as "the big boys" of commercial and industrial construction. Homeowners order RHINO structures for storage buildings, metal garages, hobby houses, workshops, man caves, she sheds, cozy cabins and more.
Want to Know More about our "Lovable" Steel Framing Kits?
Contact RHINO today for complete details, design questions, or a free estimate on your next building project. Call us now at 940.383.9566.
(Updated 2-12-2020. Originally published 2-14-2014.)