Why Metal DIY Sheds Make Ideal Backyard Retreats
People are creating their own havens with metal she sheds, man caves and hobby house kits.
Indulging in Man Caves and Shed Sheds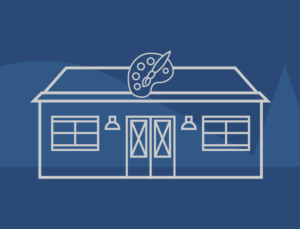 Just imagine it—
You have a place where you can escape from the clamor of another busy, demanding day.  A stress-free zone you created in your own backyard.
It is there when you most need it.  A spot of solitude.  Your own space.  That province of peace where you can unwind, doing whatever makes you happy.
She Shed and Man Cave Ideas
There is no limit to the ways you can utilize our prefab she shed kits and prefab man caves.  For example:
Art studio
Beading barn
Elegant spa
Gal pal getaway
Guest cottage
Hobby hut or craft cottage
Home office
Home theater
Knitter's nook
Personal sports bar
Pool room
Poolside bar
Private library
Quiet nap shed
Sew shed
Simple solitaire shed
Staycation cabin
Tea room
Tool shop
Writer's retreat
Metal Buildings vs. Garden Sheds
Transforming a tool shed into a hideaway isn't easy.  Most people find them too cramped and uncomfortable.  It winds up feeling more like a kids' cobbled together clubhouse than a sleek adult refuge.  Inevitably, they find themselves wishing for more.
That's why smart homeowners are choosing metal buildings for their dream retreats.
Steel buildings provide a more stable, more versatile, and safer backyard getaway than a cookie-cutter wooden shed.
Moreover, a well-constructed metal building adds permanence.  Steel structures add value to your property; cookie-cutter woodsheds do not.
DIY Sheds from RHINO
So why choose RHINO Steel Building Systems specifically?
Because RHINO's prefab metal buildings go beyond the tiny basic wood shed kits supplied by the local home improvement center.
RHINO pre-engineered steel building kits are custom designed for you specifically.  They provide so much than a claustrophobic wood kit.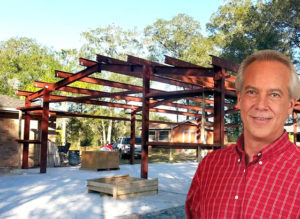 In addition, our DIY sheds provide customizing options you cannot get with a simple garden shed.
You can customize your RHINO hobby hut getaways.  For example, you might choose to add gutters, skylights, reflective metal roofing, and doors.
In addition, RHINO's insulation packages keep your she shed or man cave cozy and comfortable.  Moreover, RHINO's pro-value insulation cuts down outside noise— that's a real plus when you are longing for quiet and downtime.
Of course, the greatest advantage our steel buildings offer the hobbyist is fire resistance.  Steel is non-combustible.  In fact, insurance is actually cheaper for steel sheds and structures than for wood buildings.
Furthermore, a metal man cave or she shed requires very little upkeep.  That leaves more free time for you to enjoy your steel sanctuary.
And your fortress of solitude need not look like a plain tool shelter, either.  Our adaptable multi-purpose buildings allow you to split the space to allow room for other activities or extra storage space.  (And who doesn't need more storage space?)
Build it Yourself with RHINO DIY Shed Kits
Our steel structures also adapt to any exterior building material you desire.  If you wish, you can choose a brick, stone, or stucco exterior to match your home.  However, you can also select from an array of steel panels in complementing colors.  It is all up to you.
As DIY sheds, our structures cannot be beat.  Many of our customers erect their own RHINO steel structures for their she shed and man cave ideas.
Conclusion
Do not settle for a humble garden hut.  Build your dream backyard getaway with a roomy RHINO metal building kit.
Discover the RHINO Difference in Personal Space
RHINO ships strong prefab metal buildings of all sizes from multiple shipping points.  Our durable steel framing is guaranteed to meet or exceed all your current local building codes for the lifetime of the building.
Discover The RHINO Difference for yourself.
Let us know how we can serve your building needs.  Call RHINO today at 940.383.9566 for details.
(Updated 8-14-2019.  Originally published 12-13-2012.)