How a RHINO Building Makes Construction Dreams Come True
Make your dream construction project a reality with an attractive and affordable prefab steel building from RHINO Steel Building Systems.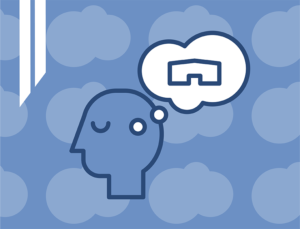 Are you dreaming of a multi-car garage with oodles of storage space? Or are you imagining building your own self-storage business? Or does your mind picture a bigger warehouse for your expanding import business?
Whatever the metal building pictures in your mind, RHINO's buildings of steel can bring your construction dream into focus.
It is time to stop dreaming and start building— with a prefab metal building from RHINO.
Steeling Into Your Dreams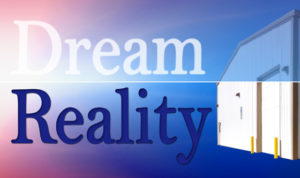 A prefab RHINO building works like a dream. Our buildings of metal offer so many benefits. RHINO steel framing kits are:
Affordable
Clear span
Consistent
Cost effective to operate
Damage resistant
Durable
Easily expandable
Easy to assemble
Eco-friendly
Energy efficient
Mold and rot proof
Noncombustible
Practically maintenance free
Strong
Termite and vermin proof
Versatile
A Prefab Steel Building Offers More Than Your Wildest Dreams

No other low-rise building system delivers the design versatility and floor plan flexibility of a RHINO steel building.
If you can dream it, RHINO can provide the metal framing for it. We provide all types of buildings, including:
AGRICULTURAL: Barns, crop storage, dairies, storage, hay sheds, livestock shelters, poultry houses, sale barns
AVIATION: Airplane hangars, offices, shade shelters, terminals
AUTOMOTIVE: Repair shops, parts stores, tire stores, welding shops
CHURCHES: Sanctuaries and worship centers, offices, bus garages, classrooms, daycare centers, gyms, fellowship halls
COMMERCIAL: Big box stores, car washes, convenience stores, dance centers, daycare centers, department stores, event venues, fitness centers, furniture and appliance stores, gas stations, healthcare facilities, home improvement stores, lumberyards, motels, offices, strip malls, supermarkets, theaters, veterinarian clinics

EQUESTRIAN:

Horse barns, hay storage, offices, riding arenas, stables, shade shelters, tack rooms
INDUSTRIAL: Meat packing plants, mills, oil and gas buildings, processing plants, recycling centers
MANUFACTURING: Production facilities, auto and truck assembly plants, computer and electronic assembly, food and beverage processing, furniture and household manufacturing, paper mills, printing shops, transportation assembly, wood processing plants
MUNICIPAL: City halls, civic centers, fire stations, libraries, local government offices, park pavilions, police stations, post offices, senior centers
RECREATIONAL: Athletic and sports centers, batting cages, country clubs, gymnasiums, indoor driving ranges, indoor swimming pools, indoor rock climbing facilities, outdoor pavilions, rec centers, skating rinks and indoor skateboard facilities
RESIDENTIAL: Garages, guesthouses, hobby huts, private gyms, home offices, lake cabins, man caves and she sheds, multi-purpose structures, RV/boat storage, workshops, storage buildings
RESTAURANTS: Burger and sandwich shops, cafeterias, fast food, fine dining, pizzerias, pubs, sports bars

SELF-STORAGE:

Mini-warehouses, RV and boat storage, and self-storage units
VEHICLES: Auto, boat, motorcycle, and RV dealerships and showrooms, plus dealer repair shops
WAREHOUSES: Import/export warehouses, online fulfillment centers, mega-warehouses, product warehouses
Conclusion
Whatever your construction need, trust RHINO buildings of steel make your dream a reality.
What is Your Dream Building?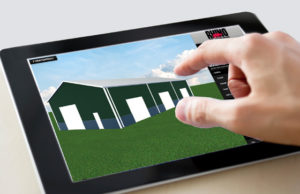 Let's build it together with metal framing from RHINO.
Let RHINO produce a metal framing package to fit your precise requirements.
Look over the metal building pictures in the RHINO Gallery for ideas. Use the RHINO Building Design Tool to visualize the building you need.
Be sure to check out our metal buildings sale page, too.
Call the Steel Building Dream Team about Your RHINO Building Project
Call RHINO Steel Building Systems now at 940.383.9566.
Our knowledgeable and friendly metal framing specialists can answer all your questions. They can also provide valuable insights and tips on your project, and get you a fast, free quote.
Let's start turning your dream into a steel-framed reality today.
We are convinced that once you have tried RHINO's buildings of steel, you will never dream of building any other way!
(Updated 3-18-2020. Originally published 5-22-2018.)