Renovating the American White House with the Strength of Steel
Recent action-packed movie blockbusters like "Olympus Has Fallen" and "White House Down" made me curious about the construction of the White House. After 30-plus years in of the steel building business, it was no surprise to me to learn the White House is a type of steel building.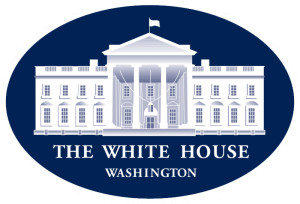 However, it did not start out as a steel building.
How the White House became a Steel Building
Construction on the White House began in 1792. It took eight years to complete. Every president since John Adams has resided in the White House. It was the largest house in the country until after the Civil War.
Originally built with a timber frame, the structural integrity of the White House gradually deteriorated over the years. Sawing and drilling into the wooden beams for plumbing and electrical remodeling weakened the structure over time. The addition of a third floor and a steel roof in 1927 further stressed the framing.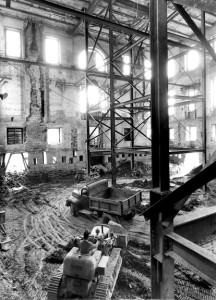 By Harry Truman's presidency, the White House was quite literally falling apart. The floors swayed in places. The bathtub in the president's bathroom began sinking into the floor. In the East Room, plaster sagged as much as a foot-and-a-half. A piano leg broke through the rotting flooring.
In 1948, engineers declared the White House structurally unsound. They believed it in imminent danger of total collapse.
To avoid complete demolition and rebuilding, there was only one way to save the White House: steel framing.
Gutting the structure to the exterior brick walls, builders created a hollow shell. After digging subbasements, concrete and load-bearing steel replaced the framing for the entire structure.
The White House in the 21st Century
Today the White House:
Has 6 stories, including a basement and sub-basement
Covers 55,000 sq. ft.in the main structure; 67,000 sq. ft. including wings
Contains 132 rooms
Includes 35 bathrooms, 28 fireplaces, and 3 elevators
Receives 5,000-7,000 visitors every day
Sits on 18 acres
Includes several gardens, a tennis court, a basketball court, a putting green, a jogging track, and a swimming pool, a bowling alley, and a movie theater
RHINO: Metal Buildings for the 21st Century
As history has shown, there is no more dependable building material than steel.
A RHINO prefabricated metal building is strong, durable, versatile, and virtually maintenance free. Our sturdy structures adapt well for all aviation, agriculture, commercial, industrial, or personal low-rise steel building applications.
RHINO metal buildings contain high-quality commercial-grade steel framing. Our framing averages over 87% recycled content, creating an environmentally responsible structure that will retain its beauty and value for decades.
Let RHINO design and manufacture a steel building of historic proportions for you. Please call RHINO today at 940.383.9566.