Why You Should Choose a RHINO Steel Building Kit
Why do so many people choose metal for building? The pre-engineered steel building facts speak for themselves.
Steel now frames 65% of new commercial construction— and 95% of new industrial building. The reasons for steel's market dominance are simple.
Fact 1: Prefab Metal for Building is a Bargain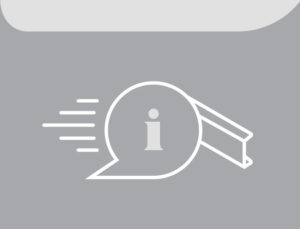 Pre-engineered steel's low cost-per-square-foot should not surprise people, but it does.
Like any other business, builders focus hard on the bottom line. If metal buildings were not so affordable, steel certainly could not hold such a lead in commercial and industrial low-rise construction.
Using steel for building costs less over time, too. For example:
The fire-resistant qualities of commercial-grade steel reap lower insurance premiums
Metal structures require very little upkeep
Fact 2: A Steel Building Kit Creates a Stronger Structure
The strongest building material naturally produces the strongest structures. No other building material matches the incredible strength-to-weight ratio of steel!
Fact 3: Span Farther When Using Steel for Building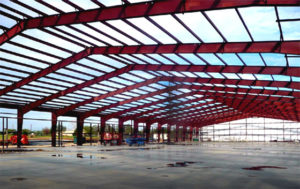 One of the greatest steel building facts may be its ability to be self-supporting.
Many commercial and industrial buildings require huge, open interiors. Only steel possesses the strength to span up to 300 feet without any interior supports, making metal buildings the only logical choice for structures like these:
Airplane hangars
Barns
Big box stores
Churches
Gyms and recreational structures
Indoor riding arenas
Large restaurants
Manufacturing plants
Vehicle showrooms
Warehouses and distribution centers
Other large commercial and industrial projects
Fact 4: It is Simpler to Build Steel Frame Kits
Factory-made steel components make a prefab metal building kit easy to build.
There is no need to cull, measure, and cut. Everything arrives cut, welded, shaped, drilled, painted, and marked. When you use prefabricated metal for building each part is delivered clearly marked and ready to assemble.
Fact 5: A Pre-engineered Steel Building Kit Erects Quicker
Pre-engineering produces a super-stout structure with very few framing pieces. Consequently, metal buildings erect very quickly.
In fact, most builders find using prefab steel for building reduces typical construction time by 33% or more.
Fact 6: Steel Buildings Last Longer
Not surprisingly, steel buildings outperform other structures.
When you build steel frame structures, they last decades longer than other types of buildings. And pre-engineered metal buildings hold their value far longer than other building systems, too.
Fact 7: Recycled Steel is the Green Way to Build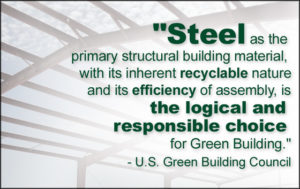 Steel is also an eco-friendly material, based on its high-recycled content.
In fact, as the most recycled material on the planet, steel earns high marks as a "green" building material.
In addition, steel is the only material that retains all of its strength when recycled. No matter how many times recycled steel is reprocessed, it remains just as strong as it was as virgin steel.
Conclusion
A RHINO pre-engineered steel building kit cannot be beat.
Build it better. Build with the best. Build with RHINO.
Call RHINO now at 940.383.9566. Discover more about our products— and our passion for excellent service.
(Updated 1-6-2021. Originally published 1-3-2019.)